Verizon customers who purchased Google's new Nexus 7 were surprised to find out that the tablet would not activate on Verizon's LTE network, even though it is listed as being compatible with the company's 4G service.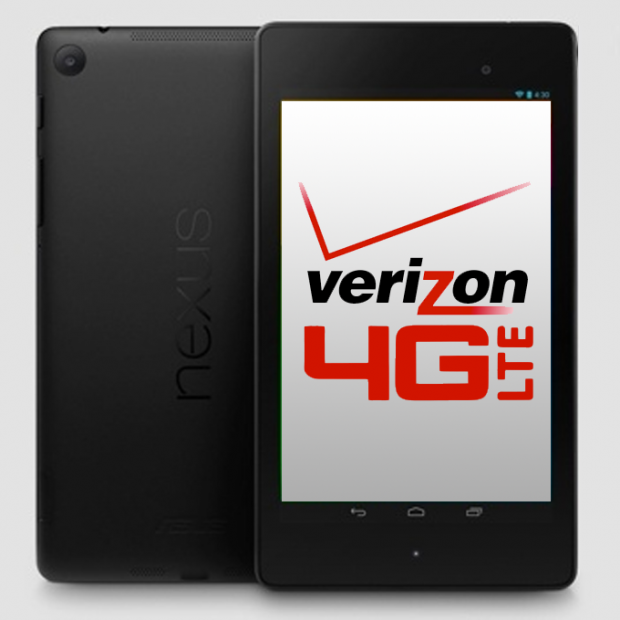 When asked about the compatibility by tech blogger Jeff Jarvis, Verizon said that "I'm excited you got your Nexus 7, but not all LTE tablets are created equal." Verizon later apologized for the inconvenience by a Tweet but suggested Jarvis visit the company's website to see compatible tablets.
This prompted a slew of outrage on the Internet, prompting Verizon to offer up an official statement. The company says that Google's Nexus 7 is being certified to work on its network and it should finish up shortly, which will then prompt the company to work with Google to enable LTE support on Verizon's network.
The Google Nexus 7 is not yet a Verizon 4G LTE certified device, though it entered our process in August and we expect it will be certified shortly. Once the device is certified, we will work with Google to enable the device to be activated on our 4G LTE network.

Verizon Wireless' certification process, which generally takes between four and six weeks, is one of the most rigorous testing protocols of any carrier, and is focused on guarding the safety and security of our network. Certification is done by third party labs approved by Verizon, and selected by the device manufacturer. Over the years, Verizon Wireless has certified hundreds of devices; information on the certification process is available to anyone at opennetwork.verizonwireless.com.

Verizon is committed to ensuring our customers have the best overall experience when any device becomes available on the nation's most reliable network.