Today, NVIDIA released its highly anticipated Tegra Note, a seven-inch tablet that was built from the ground up by the graphics chip giant. Priced at $199 and running Android, the Tegra Note will unfortunately not be sold by NVIDIA but will rather serve as a reference design for the company's partners to produce their own.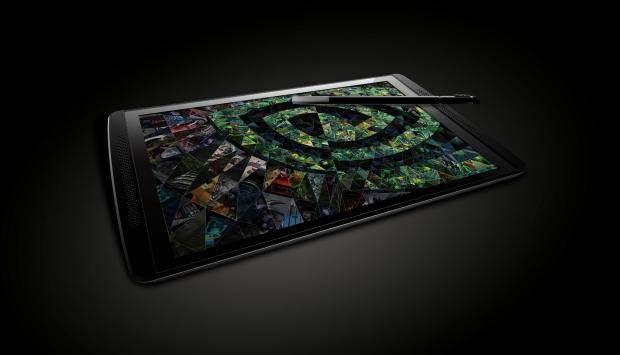 The new Tegra Note features NVIDIA's Tegra 4 SoC alongside a seven-inch 1280x800 display and 16GB of onboard storage. A 5-megapixel rear camera handles imaging duties while a front facing VGA camera helps out with videoconferencing and self portraits. The tablet also features front-facing stereo speakers, which look quite similar to the design used on HTC's One smartphone. USB, micro HDMI, Bluetooth, and Wi-Fi handle the connectivity duties while a high mAh battery provides up to 10 hours of HD video playback. NVIDIA says the tablet will run the "latest version of Android" and it will push out updates over the air.
NVIDIA says that there will be several accessories for the Tegra Note, including a magnetized "intelligent slide cover," as well as a stylus with interchangeable tips such as "chisel" and "brush." With a price tag of $199, the new Tegra Note is a direct competitor to Google's 2014 Nexus 7, which many consider to be the best small tablet ever made. I can not wait to see what companies like EVGA, Zotac, and PNY do with this reference design!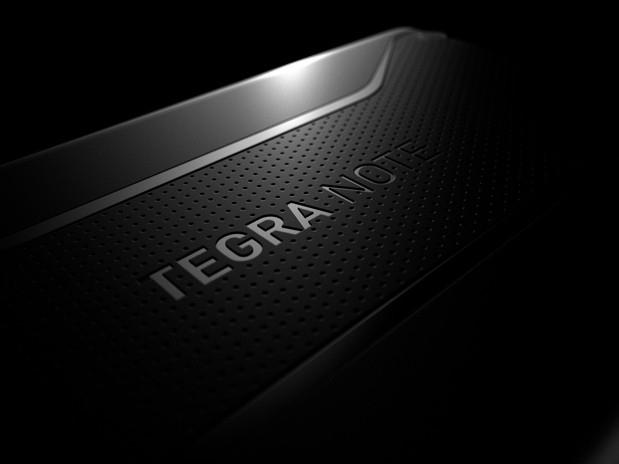 To whet your appetite, here's a rundown on some of the Tegra Note's unique features:
Ultra-fast performance - Powered by Tegra 4 with a 72-core GeForce GPU and quad-core Cortex-A15 CPU with a fifth battery-saver core, making Tegra Note the world's fastest 7-inch tablet.
Superb stylus - NVIDIA DirectStylus technology transforms a normal stylus into an incredibly responsive experience with finer point and broader stroke control. It also comes bundled with apps for convenient, stroke-based note taking.
Exceptional sound - NVIDIA PureAudio technology offers rich, deep audio - including the widest frequency range in a tablet - through front-facing stereo speakers with a bass-reflex port.
Groundbreaking camera - The camera uses Tegra 4's processing power and Chimera computational photography architecture to deliver stunning new features. Tegra Note also brings SmugMug's Camera Awesome app - one of the top camera apps on iOS - to Android. Camera Awesome delivers exclusive Tegra 4 features like tap-to-track and 100 fps video with slow-motion playback.
TegraZone gaming - Delivering unmatched gaming, NVIDIA TegraZone provides easy access to Tegra-optimized games with visual effects that aren't available on other tablets. Tegra Note also supports a variety of game controllers for console-class gaming.
Great battery life - 10-plus hours of HD video playback.
Accessories galore - An intelligent slide cover flips and bends to support and cover the tablet. It also lets the tablet be set up in three distinct positions using built-in magnets for added flexibility. The DirectStylus Pro Pack enables a variety of writing styles with interchangeable tips. And Bluetooth capabilities turn the tablet into a game controller.