Today, ASUSTOR announced the launch of a brand new budget-friendly, entry-level NAS. The AS 2 Series NAS is designed to fill the storage needs in a personal home network and is subdivided into two different lines.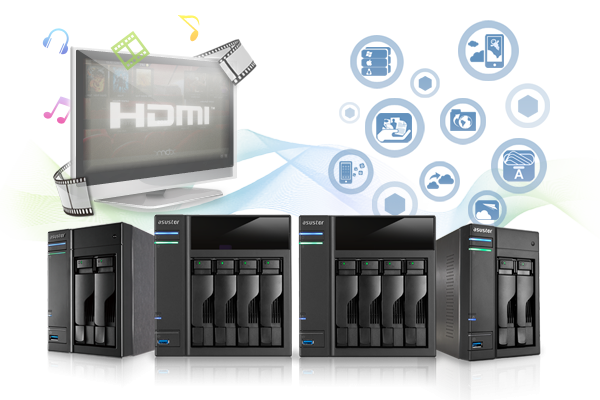 The AS-20XT series is designed around the idea of creating a personal cloud for customers who just need network storage. The AS-20XTE series is designed to give users both personal cloud storage as well as digital entertainment functionality. Both series feature a 2-Bay and 4-Bay solution, which were designed to meet the needs of consumers as well as provide an entry-level product for those using a NAS for the first time.
"In order to meet the diverse needs of individual and SOHO users, ASUSTOR has launched the economical 2 series featuring powerful Intel dual-core processors that ensure for reliable, top-notch performance," said Allen Yen, Sales Director at ASUSTOR. "The 2 series provides customers with a great value at an extremely competitive price point which significantly lowers the barriers to an entry-level NAS."
All four of the ASUSTOR 2 Series NAS feature Intel's latest dual-core Atom processor running at 1.2GHz, with the AS-20XT featuring 512MB of DDR3 RAM while the AS-20XTE boasts an impressive 1GB of DDR3 RAM. The AS-20XT includes powerful cloud storage software that allows users to quickly set up their own backup server, file server, video surveillance solution, or even a web server.
The AS-20XTE features an HDMI port, IR receiver, and an XBMC App that can be downloaded to turn the NAS into a full-featured media player. ASUSTOR also features an optional remote control that will allow users to control the media center functionality from their recliner. Optionally, users can download the XBMC remote app to their mobile device for easy control as well.