Today, the tech startup Bump announced that it has been acquired by Google in what industry analysts say is a deal worth between $30 million and $60 million. Bump was the first app that allowed users to "bump" their iPhones together to automagically transfer files from one phone to the other.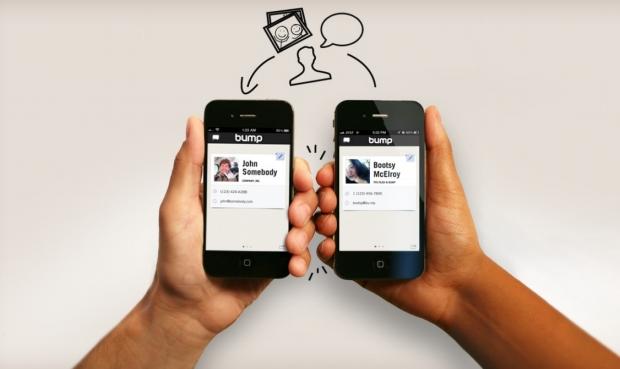 The original app has been downloaded over 100 million times. In the years, the company has expanded to feature a group photo sharing app called Flock. While the price tag of $30 million seems to be a home run for the company, it had already raised about $20 million from backers including Sequoia Capital, making the deal not so sweet.
"Bump and Flock will continue to work as they always have for now," Bump CEO David Lieb wrote in a blog post today. With the company now being owned by Google, it leaves many industry insiders to believe that we will see deep integration of Bump's IP into Android 5.0
"The Bump team has demonstrated a strong ability to quickly build and develop products that users love, and we think they'll be a great fit at Google," said a Google representative. Google declined to comment further on where it will integrate the Bump team at Google.