In and recent interview with Reuters, Motorola CEO, Dennis Woodside, confirmed that the company is now shipping 100,000 units of its new Moto X Android-based smartphone every week. This is quite a challenge as the company took a unique approach with the Moto X by allowing customers to configure customized color combinations, pre-installed wallpapers, and even a custom welcome message that is seen when you first wake up the phone.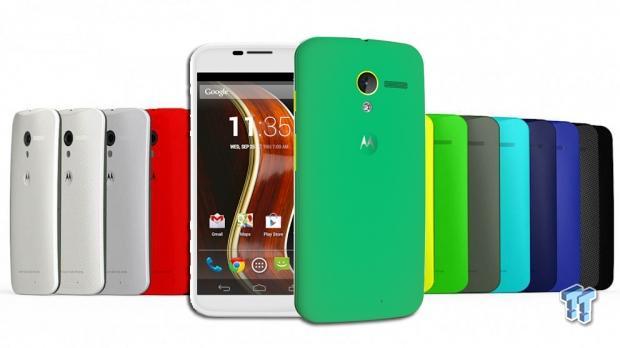 "When you set up to ramp a factory you need a plan, and we have shipment targets we need to make with our carrier partners, and where we need to be right now is 100,000 units and that's where we are," Woodside said. What makes this number even more special is that Motorola produces the Moto X right here in America in a factory near Dallas Texas.
Companies like Samsung, HTC, and Apple may balk at shipments of less than 500,000 units a month, but with Motorola posting a $300 million loss last quarter, and the decision to manufacture the phones here in America, I feel that Motorola is off to a heck of a comeback. Hopefully we will see some truly innovative phones coming out Motorola now the Google appears to be fully steering the ship on its course.