OC Main Event sponsored by ASUS, Intel and Corsair caught on film
World records are nothing for the overclockers at the OC Main Event.

Published Tue, Sep 10 2013 11:18 PM CDT
|
Updated Tue, Nov 3 2020 12:21 PM CST
Trace Hagan, our COD dog loving man on the ground at the Intel Developer Forum has been running around like a mad man today capturing as much content as he could, with one of the bigger events not associated with, but close to IDF is the OC Main Event sponsored by Intel, ASUS and Corsair.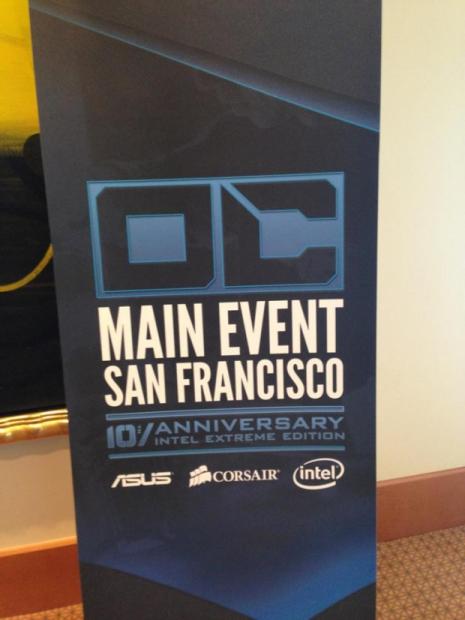 The first video we have is of Charles Wirth, a blogger/overclocker from XtremeSystems. Worth overclocked his Core i7 4960X on ASUS' X79-based Rampage IV Black Edition. He has it running at 5.75GHz running Cinebench with a world record overclock. Some nice work there, using LN2 as always.
This next video is a tease of the amount of liquid nitrogen (LN2) that the overclockers at the OC Main Event are going through. The tanks are just gigantic, and if you put them all together it would probably be enough to stop the T-1000 for a few minutes. Hasta La Vista, baby.
The next video in our onslaught of OC Main Event coverage sees four Corsair AX1200 power supplies powering four NVIDIA GeForce GTX Titan GPUs, going for that precious world record. You can see the muscle man himself, 8Pack, gently pouring in that glorious liquid nitrogen to help OC the system in question. Some crazy stuff on going on in this system alone, folks!
Related Tags