IFA 2013 - ASUS has really let loose at this year's IFA, unleashing so many great products and it is continuing to do so with its Transformer Pad TF701T tablet. The Transformer Pad TF701T is powered by NVIDIA's more than capable Tegra 4 SOC (T40X), which is a quad-core chip.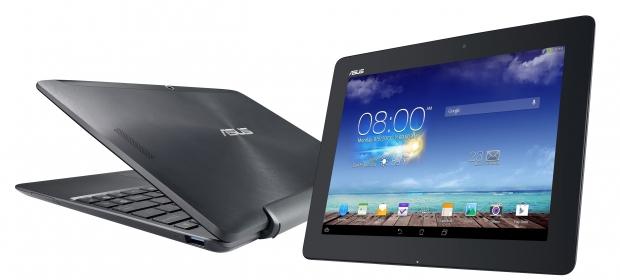 ASUS didn't just decide to put a great SoC inside of the TF701T, as it also features a 10.1-inch 2560x1600 WQXGA panel, this gives us a very nice 300 pixels per inch (ppi). We also have 2GB of DDR3L RAM, 32GB or 64GB of on-board storage which is expandable through both a microSDXC card slot, and an SDXC slot in the dock.
There's a 5-megapixel rear-facing camera, backed up by a 1.2-megapixel shooter up front. The usual 802.11a Wi-Fi is here, joined by Miracast and Bluetooth 3.0 + EDR. One of the things that sets the ASUS' tablets apart is the dock. This dock provides more battery life, with its 16Wh battery providing up to 4 more hours of battery. The TF701T itself has a 31Wh battery that provides up to 13 hours of battery life.
The 10.1-inch display on the ASUS Transformer Pad TF701T is truly the stand out feature, with not only 2560x1600 resolution impressing, but it features a high-performance IGZO-TFT display. The second biggest gem here is the inclusion of NVIDIA's Tegra 4 processor, which is a quad-core ARM Cortex-A15 CPU backed up by a 72-core GeForce GPU.
This means that the TF701T is capable of driving a 4K Ultra HD display through its HDMI connection, which is truly impressive from a tablet.
Moving onto the size and weight of ASUS' new Transformer Pad TF701T, we have the tablet itself measuring in at 263 x 180.8 x 8.9mm and weighing 585g. The dock measures in at 263 x 180.8 x 7mm and weighs just a sliver under the slate at 570g.