After an outcry in UK over rape and bomb threats sent to female journalists and a member of Parliament, Twitter has updated all of its platforms with a 'report abuse' button. The social networking/microblogging site is also adding more staff to help go through the flagged tweets from the rape and bomb threats.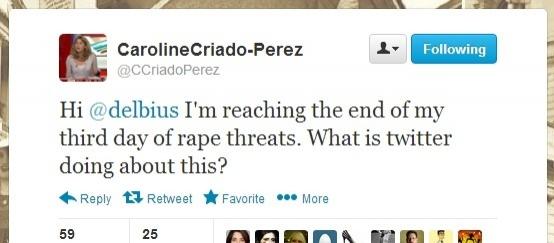 This all began with UK activist Caroline Criado-Perez, who successfully lobbied to have novelist Jane Austen featured on a UK banknote. People seemed to be completely outraged at this, after which she was slammed with multiple rape threats over Twitter.
It culminated in one of her followers opening up a Change.org petition pressing Twitter to make it easier to report abuse. Before Twitter implemented this change, users needed to search the site in order to find out how to report abusive messages. The Change.org petition was a huge success, taking in over 139,000 signatures.
Twitter announced a revision to its rules earlier this month, where it promised to implement a 'report abuse' button in the near future. That future is now here, which will take users to Twitter's help center so that they can file a report.