This is something I might have skipped, because I didn't know about it until now. But the upcoming next-generation console from Sony is capable of auto-downloading your games after you've purchased them from another platform.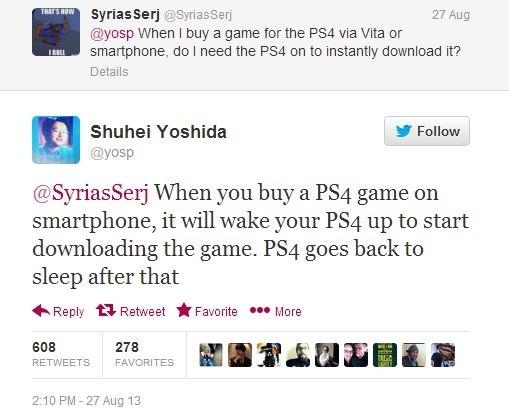 The capable platforms include the PS Vita or your smartphone, where after you've purchased a game using your smartphone for example, the PlayStation 4 will wake up and start downloading your game digitally. A very awesome feature. After the PS4 is finished downloading your game, it will go back to sleep.
This auto-downloading feature is great for those who might buy a game once they get to work, wanting to play it when they get home, so they can whip their smartphone out, make the purchase, knowing their PS4 has woken up from its slumber, downloaded the game and has it ready to go when they get home. Nice work, Sony.