Many years ago when I first got involved in the RepRap 3D Printer project, one of the goals all of us had was to one day develop an affordable, home-sized 3-D scanner. Over the years, several design concepts have popped up and a few working examples were hacked together in basements and workshops, but no commercially viable option ever came to fruition. That is until now. Today, MakerBot announced that it has started accepting pre-orders for its MakerBot Digitizer.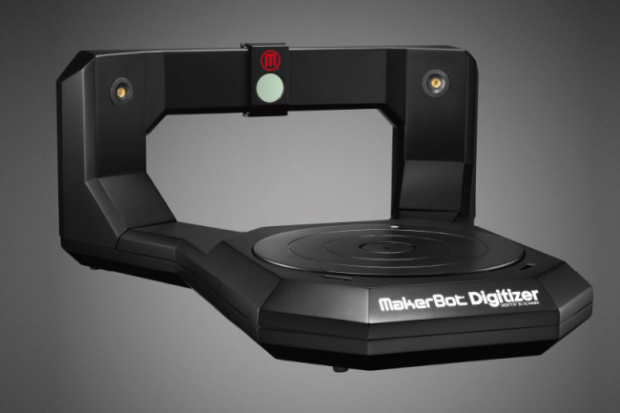 The MakerBot Ditigizer is a desktop-sized 3-D scanner that is able to scan objects up to 8 inches tall and 8 inches wide that weigh no more than 6.6 pounds. The way it works is the digitizer fires two lasers at the object being scanned that are then reflected back into an imaging sensor. Software then takes that information and creates a 3-D digital file that can be printed on the company's Replicator 2 3D printer.
The company says that the Digitizer is not for everyone and that "the MakerBot Digitizer is for early adopters, experimenters, and visionaries who want to be pioneers in Desktop 3D Scanning. This includes, but is not limited to, architects, designers, creative hobbyists, educators, and artists." Pricing starts at $1400 with an $150 tossed in for the company's MakerCare warranty.