Today, QNAP Security announced the launch of its latest Linux-based VioStor NVR product. The VioStor NVR VS-2100 Pro+ series is a two-bay tower form-factor NVR that is available in four, eight, and 12 channels and is designed with small to medium business and small office/home offices in mind.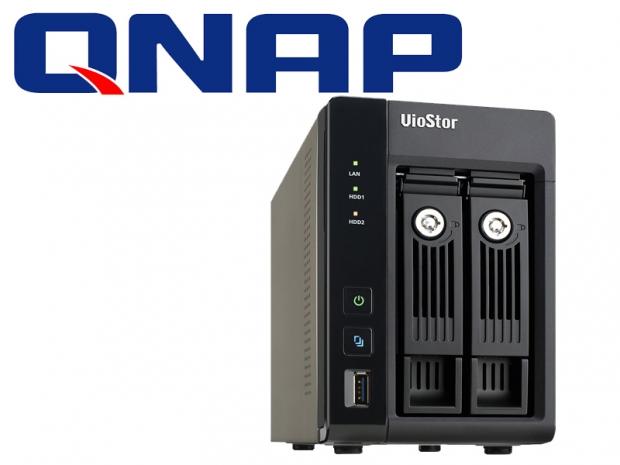 The VioStor NVR VS-2100 Pro+ series features dual-core Intel 2.6GHz processors and 4GB of DDR3 memory to ensure high-performance and stable recording while providing smooth playback from multiple megapixel IP cameras. The series is able to accommodate up to 8TB of high-quality videos encoded in H.264, MPEG-4, M-JPEG, and MxPEG. Full HD 1080p at 180fps video playback is supported thanks to onboard video hardware.
"The global security market presents high demand for HD resolution applications, and QNAP VioStor products are well-positioned for this need," said Amily Fang, product manager of QNAP Security. "The VS-2100 Pro+ series are affordable surveillance solutions for small-scale surveillance deployment scenario such as childcare, elder care, home, parking lot, retail stores, and so on."
QNAP says that managing the VS-2100 Pro+ series is about as effortless as it gets with the new model supporting different platforms with QNAP's Surveillance Client for Windows and for Mac, and the mobile app VMobile for iOS, Android, and Windows Mobile 6.1 to 6.5 devices. In addition to managing the VioStor NVR via the web-based administration interface on computers, remote monitoring of IP cameras is also accessible through the VMobile app on Android phones, iOS devices, and Windows Mobile phones.
Other notable features include fish eye dewarping support, multi-server monitoring, and advanced event management. With the multi-server technology, administrators are able to monitor up to 128 IP cameras by connecting multiple VioStor NVRs and then monitor with a single browser on a remote computer.