On Friday, LG held an event called LG In The Clouds in one of the outdoor parks in Seoul, South Korea, to promote its new G2 smartphone launch. During the event, LG released 100 helium filled balloons with a voucher for a free G2 inside each balloon.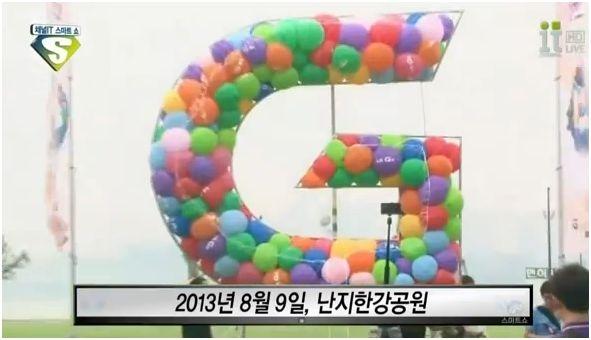 Guests arrived with BB guns, knives, sticks, and pointed staffs that would be used to shoot down the balloons containing the vouchers that are worth about KRW 950,000 or $851 USD. As you can expect, things did not go as planned and at least 20 attendees were injured in the mad dash to grab one of the vouchers.
LG has agreed to cover the medical costs of those injured who went to the hospital on Friday and in a statement said that similar planned events have been canceled due to safety concerns. One TV channel in Seoul dubbed the event "World War G," making a comparison to the movie World War Z in which zombies climb over each other in order to reach a wall.
LG's new G2 smartphone was released in New York last week after much anticipation, buildup, and many leaks. The G2 features a 5.2-inch full HD 1080x1920 IPS display that packs 423 pixels per inch and is powered by a quad-core QUALCOMM Snapdragon 800 clocked at 2.26Ghz. 2 GB of low-power DDR3 800 is present and a 3000mAH battery keep things up and running for quite a long time. A 13-megapixel rear camera handles imaging duties, while a 2.1-megapixel front-facing camera is in control of the selfies.