New Resistive RAM crams 1TB of data into a space smaller than a stamp
Californian start-up unveils "Resistive RAM", crams 1TB of data into a space smaller than a postage stamp.

Published Mon, Aug 5 2013 10:04 PM CDT
|
Updated Tue, Nov 3 2020 12:21 PM CST
California-based start-up, Crossbar Inc., have just dived onto the storage radar with a totally new way of storage technology which they're calling "Resistive RAM" or RRAM.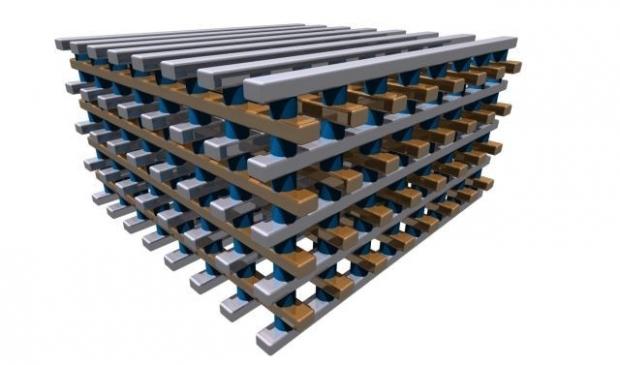 Resistive RAM is a huge leap for storage, capable of storing 1TB of data on a 200 sq. mm chip, something that is smaller than a postage stamp. RRAM technology uses a three-layer structure, is also stackable and scalable, which means multiple terabytes of storage can be crammed into one 3D chip package with chips stacked on top of each other.
The start-up claims that these chips will feature 20x faster write performance, 20x lower power consumption and 10x more endurance when compared to "today's best-in-class NAND flash memory." I'm sure that our in-house storage editors Chris and Paul are rubbing their hands with glee right now.
Related Tags