Today, Phanteks launched a new legacy with the announcement of a new addition to their line of custom PC hardware. The Enthoo Primo is Phanteks' first foray into the PC chassis market, and boy did they make one heck of a first impression. Phanteks says that the Enthoo Primo combines innovative design and rich styling that appeals to enthusiast of any caliber.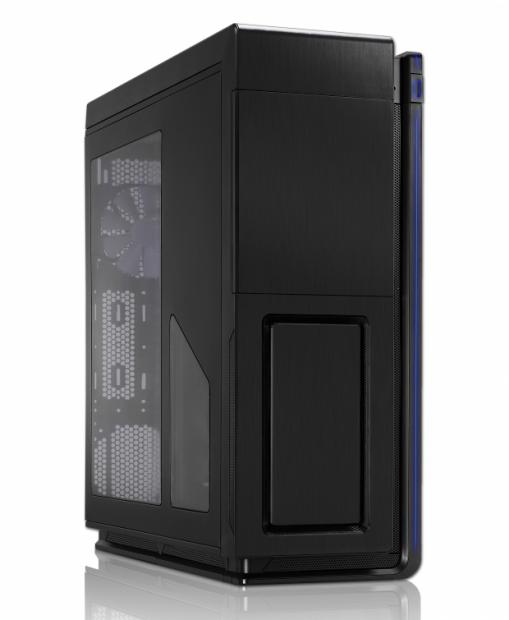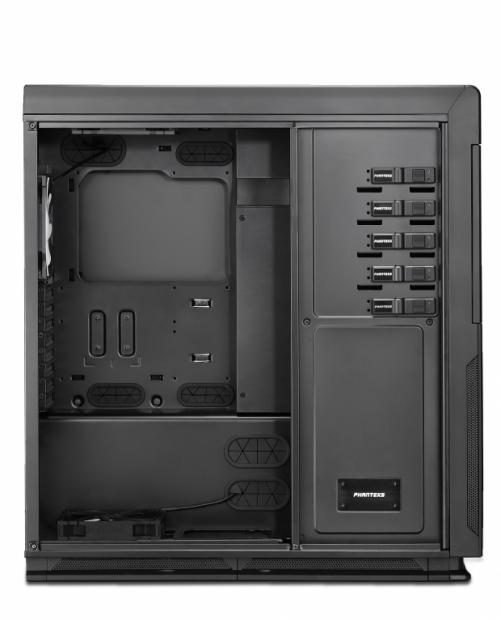 The case features a uniquely located PSU mounting point that is thermally isolated from the rest of the case. Additionally, a multifunctional cable/ reservoir cover and other features give the case massive cooling potential. The PSU is now isolated in the back of the case away from all of the other thermally sensitive components. The case is designed with exclusive mounting brackets that hide cables as well as provide perfect mounting locations for liquid cooling reservoirs.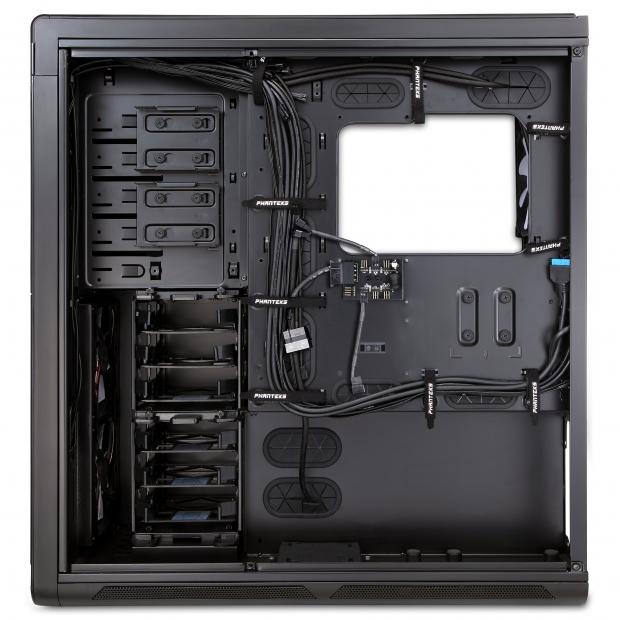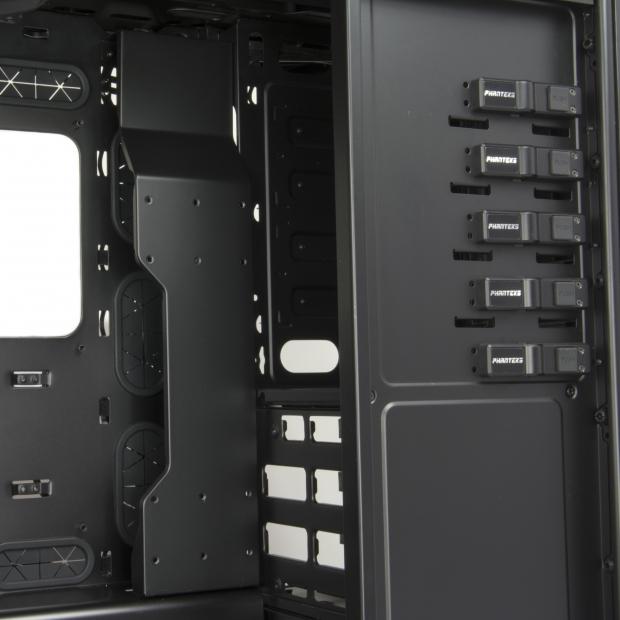 The Enthoo Primo features mounting locations for up to 16 fans, a built in PWM hub that allows PWM control of all fans in the system, including 3-pin units. The case has provisions for five 5.25-inch ODDs, six 3.5-inch HDDs, or twelve 2.5-inch HDDs / SSDs. The top of the case is also able to accommodate a 480mm radiator up top, a single 140mm out back, a 240mm in the front, and another 480mm on the bottom. Graphic cards up to 515mm in length are also able to squeeze in to the Enthoo Primo.