Today, V-MODA announced two new high-end accessories for use with its award winning Crossfade M-100 headphones. The BoomPro and CoilPro are aimed at enhancing the audio experience for even the most hardcore gamers as well as the Podcaster and Skype user. The BoomPro is a universal, hi-fi boom mic that instantly enhances voice clarity while greatly reducing background noise. It plugs directly into the audio jack of the CrossFade M-100 and a built-in on-cable Control Clip allows for quick adjustment of volume controls.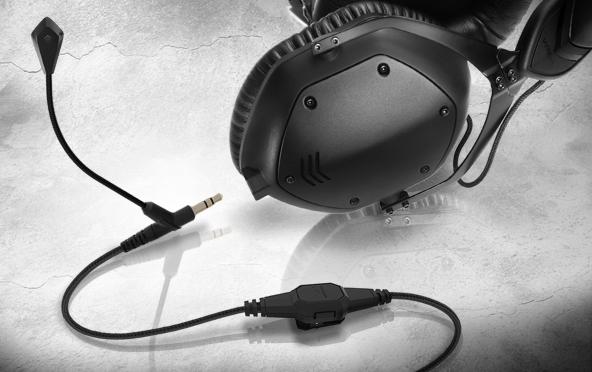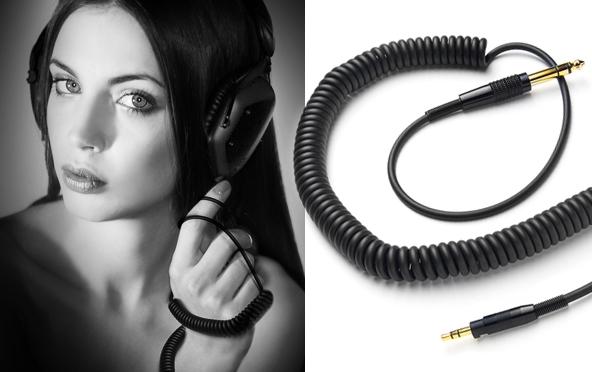 The CoilPro is a professional grade coiled extension cable that allows users to move up to 12 feet away from their battle station. The company says that this extension cable is perfect for the DJ booth, production studio, or for use while on a Skype call or other times when you may need to stay connected but move freely around your room or office. The cable is reinforced with an inner reinforcement strand of kevlar, which should prevent any stress breakage from occurring. Both of these new accessories are available from V-MODA and Amazon for $30.
"With the launch of these new accessories, V-MODA is raising the bar for headphone versatility. Up until now, there hasn't been a professional quality boom mic for high-end headphone enthusiasts and gamers," states Val Kolton, Chief Visionary Officer at V-MODA. "BoomPro opens up a world of opportunity, converting headphones like M-100 into an incredibly versatile headset for gamers, business professionals, podcasters and anybody who wants extreme clarity for their phone or conference calls. CoilPro bolsters M-100's appeal within the professional audio, music instrument and DJ community. As a musician, I can attest that the last thing you want to worry about is not having enough slack on your headphone cable while playing guitar or drums at home or spinning in the DJ booth. This gives you additional reach so you can focus on creating boundless music."