Yesterday, Comedy Central launched its new CC: Stand-Up app on the Xbox 360. The new stand-up comedy app brings over 6,000 videos from more than 700 comedians straight to your living room for the first time ever. Comedy Central says that the app is different from the iOS and Android versions as the Xbox app focuses more on long term viewing rather than on discovery of new comedians and new material.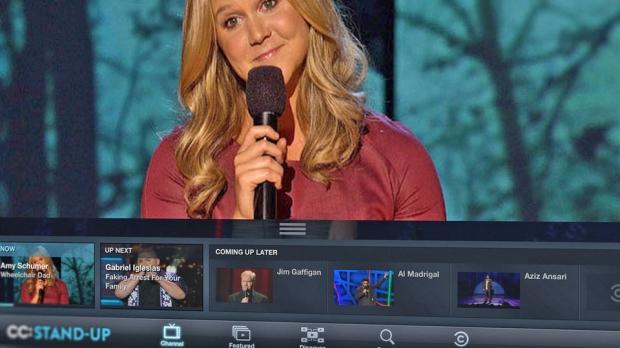 "We're looking opportunistically at all these different platforms, moving down the chain from biggest to smallest," said Ben Hurst, Viacom Entertainment Group's vice president of mobile and emerging platforms. "We want to get digitally distributed content everywhere." When asked if the company is worried about the new digital content leaching off viewers from its cable channel, Hurst said "We've now introduced fans to a new comedian or have gotten them excited to watch the new special. We view this as additive, not cannibalistic."
Comedy Central also launched a companion site to the Stand-Up app earlier this month named CC: Stand-Up Direct in which users can access the full stand-up library over the net and pay $5 per stream or download. The new Xbox CC: Stand-up app is available free of charge to Xbox Live Gold subscribers, which costs just $5 per month with a one-year agreement.