Today, Marvel unveiled the new ARMADA 1500 Mini SoC that Google used in its hugely popular Chromecast. Being billed as "Game-Changing," the ARMADA 1500 Mini has been optimized for low-power applications such as TV Dongles like the Google Chromecast. Marvel says that the new chip has been "designed to provide instantaneous and seamless access to applications such as YouTube, Netflix and other cloud-based content, and deliver a ground-breaking multi-screen experience across smart mobile devices, laptops and HDTVs transforming any big screen into a smart and immersive entertainment device."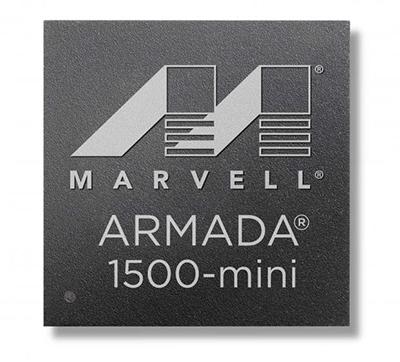 Weili Dai, President and Co-Founder of Marvell:
I am very excited to see the brilliance of the tiny and beautiful Chromecast. I believe this is truly a game-changing solution to drive the new era of the 'Connected Lifestyle' by enabling easy access to online entertainment for an immersive, interactive multi-screen experience across any smartphone, tablet, laptop and big screen. I am very proud of Google's leadership in driving the ecosystem partners to deliver more powerful and very affordable solutions to serve the world of consumers for better lives. 2013 has been a phenomenal year for bringing online entertainment to TV. I am so thankful for and proud of the joint hard work and innovation by the Marvell team, the Google team and other partners in the ecosystem.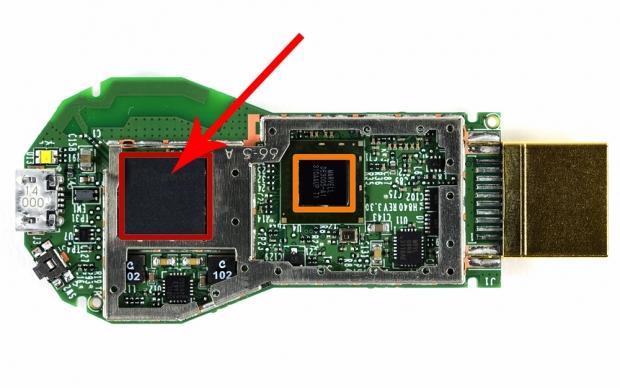 Marvel said that the ARMADA 1500 Mini platform has been purpose built from the ground up to enable high-quality audio, video, and graphics, while still being extremely energy efficient. It was also designed to be featured in ultra small form-factor packages such as USB / HDMI dongles and it supports 1080p video decoding. The chip is also compatible with multiple DRM solutions such as Widevine and Playready. With this new SoC solution being released, we expect to see other companies releasing similar dongles in the future. Who would you like to see an HDMI dongle from? Samsung? Apple? What about a Windows 8 Solution from Nokia? Let us know in the comments.