Today, Buffalo Technology unveiled the TeraStation 3000 Series of high performance NAS and iSCSI unified storage devices. Buffalo says that the TeraStation 3000 is a "feature-rich solution for small offices and professional users." The device consists of two different configurations including a stand alone unit as well as a 1U rack mount version. Both feature capacities from 4TB all the way to 16TB and are configured using high-performance RAID-based network storage. Processing is handled via a dual-core ARM processor and 1GB of RAM to keep transfers running smooth.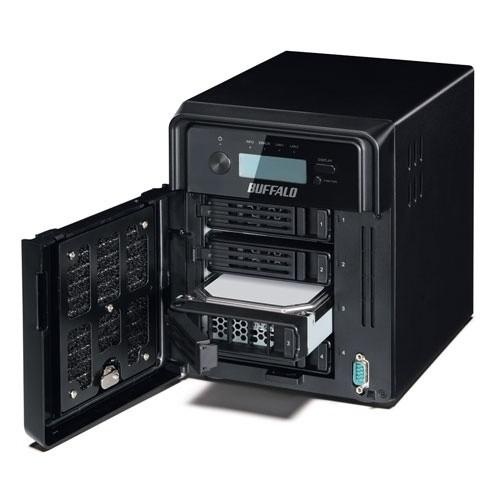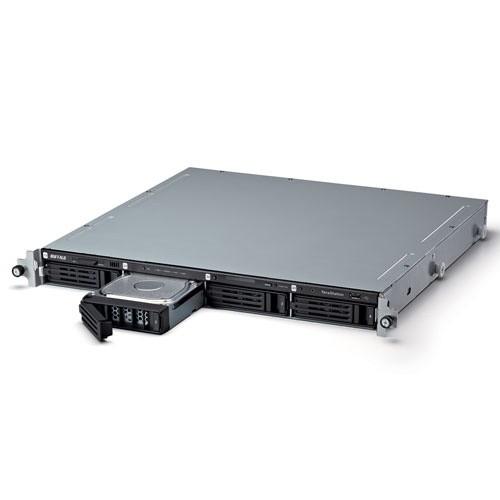 "The perpetual growth and evolution of storage and backup needs in the SMB market presents network administrators with the continual challenge of effective data management," said Matt Dargis, chief operating officer at Buffalo Technology (USA), Inc. "This challenge translates into a call on vendors to provide reliable, cost-effective solutions that address ever-changing file serving and capacity requirements. Buffalo is answering this need with our recently launched TeraStation 5000 Series, and now the TeraStation 3000 Series. We designed the TeraStation 3000 to deliver simplified management, optimized resource utilization and true disaster recovery protection at entry-level price points."
The TeraStation 3000 Series provides reliable unified storage with simultaneous NAS and iSCSI target functionality and is loaded with business class features such as:
Dual gigabit Ethernet ports for redundancy, load balancing or link aggregation

Scheduled or real-time share level replication

Device failover support

RAID 0/1/5/6/10/JBOD

Active Directory support

Disk quota support

Hot-swap/hot spare

USB accessory support (with two USB 3.0 ports and two USB 2.0 ports)
The TeraStation 3000 Series is backed by a limited three-year warranty and each model will retail at the following price points.
The two-drive pedestal TeraStation 3400 is available now at an MSRP of $599.99 for the 4 TB (TS3400D0404), $749.99 for the 8 TB (TS3400D0804), $1,099.99 for the 12 TB (TS3400D1204) and $1,599.99 for the 16 TB (TS3400D1604).

The two-drive 1U TeraStation 3400r Rackmount is available now at an MSRP of $1,399.99 for the 4 TB (TS3400R0404), $1,549.99 for the 8 TB (TS3400R0804), $1,899.99 for the 12 TB (TS3400R1204) and $2,399.99 for the 16 TB (TS3400R1604).