Refreshed Nexus 7 teardown reveals ease of repairability
iFix it teardown the Nexus 7, find it is easy enough to repair.

Published Sun, Jul 28 2013 5:27 AM CDT
|
Updated Tue, Nov 3 2020 12:21 PM CST
The second-generation Nexus 7 was unveiled a few days ago, but iFixit have gotten their grubby mits on it and torn it apart as they always do. Their complete teardown can be viewed here.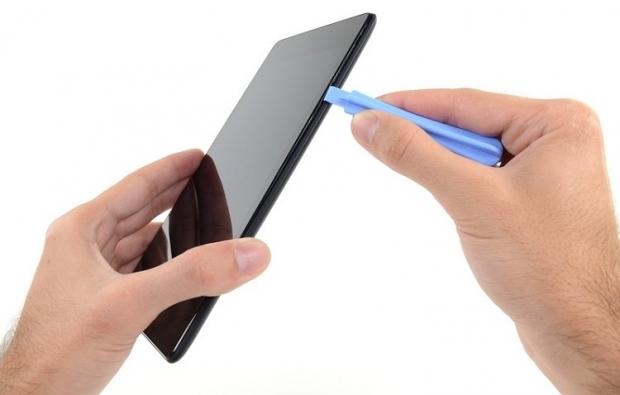 The refreshed Nexus 7 scored 7/10 for repairability, which is great. Entry into the refreshed Nexus 7 seems easy enough, as it only requires a plastic opening tool, but it might take a while for you to feel the back off of the 7-inch slate. Inside the tablet is a large battery, and an inductive charging coil.
If you want to continue tumbling down the refreshed Nexus 7 rabbit hole, you'll find out that all fasteners are actually just Phillips screws. Nearly all tablet users wouldn't ever have to dive that deep into their tablet, as it would get quite complicated to fix and is easier to send it back in to Google to get fixed.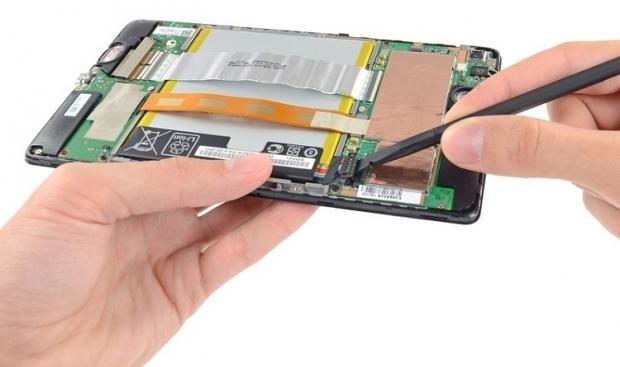 iFixit have stated that if the display on the refreshed Nexus 7 cracks, you'll require a heat gun to get the LCD off as the front glass is adhered to the display frame. iFixit have said the best way to get this fixed would be to just replace the front panel.
Related Tags