Over the last year so, Space X founder Elon Musk has been carefully dropping hints about a transportation project that could change the future of the world. Of course I'm talking about the Hyperloop Transport System that would take passengers on an underground rail ride that would transfer them from Los Angeles to New York City in just 45 minutes.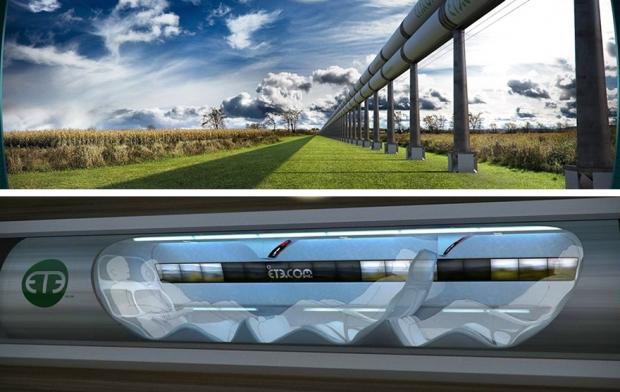 Today, Musk posted a tweet to his Twitter account that said he intends to publish the alpha designs for the Hyperloop Transport System by August 12. His tweet went on to ask that, once published, everyone supply him with critical feedback. For those who are out of the loop, the Hyperloop System will be comprised of vacuum-sealed tubes underground which will allow a magnetically levitated train to be hurled at high speeds without any wind resistance.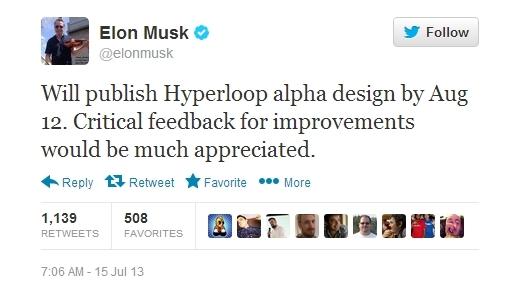 Initial reports suggest that the vehicle would be able to travel at 4,000 mph and since it's underground, it would be crash proof. Theoretically, there can be tunnels that break away from a main trunk tunnel and visit every major city in America. This could effectively mean that someone who resides in the low-cost areas such as Augusta, GA could work in an area with higher wages such as New York City. This would drastically change the economic landscape for America. Until August 12, we're left to speculate as to what really can happen.