Earlier this morning, Digital Storm unveiled its new VELOCE gaming notebook, which is being touted as the ideal balance between power and portability. The 13.3-inch gaming notebook packs a serious punch while weighing in at only a mere 4.6 pounds. Digital Storm says that the 1.26-inch thick VELOCE is ready to go to battle anytime, anywhere.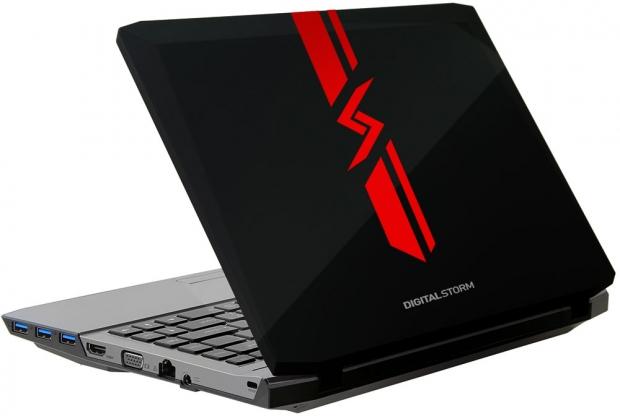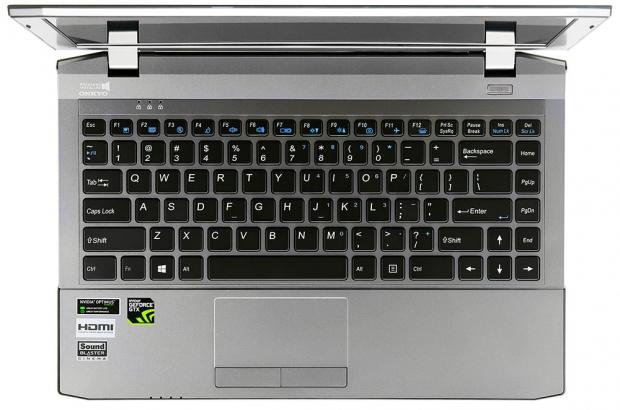 "VELOCE is the gaming notebook the industry has been waiting for," said Rajeev Kuruppu, Digital Storm's Director of Product Development. "The notebook strikes the optimal balance of power and portability without sacrificing gaming performance and is the first Haswell based slim gaming notebook to offer a stunning full 1080p HD display."
The VELOCE features an Intel Core i7 4800MQ Haswell processor, 8GB of RAM, an NVIDIA GTX 765M GPU, and a 13.3-inch full HD 1920x1080 display. Other key features include room for two storage drives (mSATA & 2.5") with RAID capability, a dedicated internal network port, SuperSpeed USB 3.0 ports, HDMI 1.4, VGA video out ports and Bluetooth connectivity.
Aesthetically, the VELOCE aggressively matches its powerful configuration with Digital Storm's signature blood red logo slicing across the notebooks black top cover, while the silver and gray interior surrounds the backlit keyboard. Digital Storm says that the VELOCE will be available on July 17 on their website with prices starting at $1,535.