Google wants you to go to hard to reach places, wants you to take their 'Trekker' camera backpack on an adventure
Google's 42lb, 15-camera backpack wants you to take it on an adventure.

Published Mon, Jul 1 2013 4:21 AM CDT
|
Updated Tue, Nov 3 2020 12:22 PM CST
Google continue to impress, where they're offering applications to individuals who want to help out with their Google Maps coverage: "If you're a tourism board, non-profit, university, research organization, or other third party who can gain access and help collect imagery of hard to reach places, you can apply to borrow the Trekker and help map the world."
The Trekker sounds like a great idea, especially for those who love to travel and have special places around the world that are hard to access, so that they can personally share them with the world. The Trekker is quite the backpack, which weighs in at a back-breaking 42 pounds. Google have mapped it out in detail:
The Trekker is operated by an Android device and consists of 15 lenses angled in a different direction so the images can be stitched together into 360-degree panoramic views. As the operator walks, photos are taken roughly every 2.5 seconds. Our first collection using this camera technology was taken along the rough, rocky terrain of Arizona's Grand Canyon.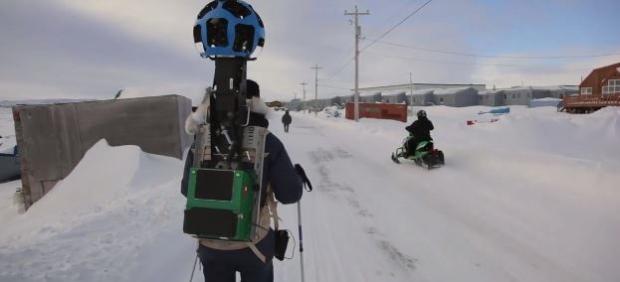 All you have to do to apply for the Trekker is tell Google why you want to take the Trekker on an adventure, where you'd like to help, and if you can acquire the correct permissions to access the destination.
Related Tags