This morning, NVIDIA released the highly anticipated GeForce GTX 760 to the world. The 760 is a mid-range GPU that is said to be about 12% faster than its predecessor the GeForce GTX 660 Ti. Like it's GTX 770 and GTX 780 brethren, NVIDIA says that the GTX 760 features all the latest hardware and software features.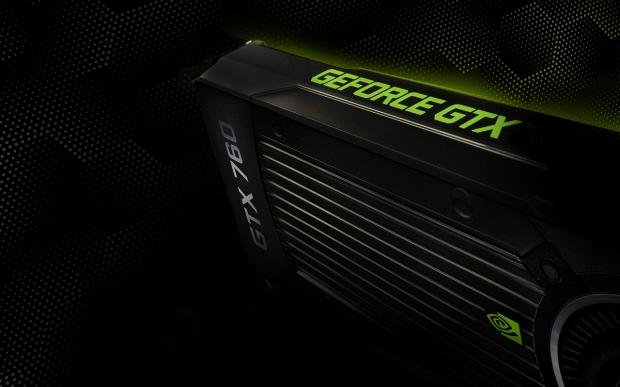 "For gamers seeking insanely fast performance and smooth frame rates for their favorite games, the choice is clear: NVIDIA GeForce GTX GPUs," said Scott Herkelman, general manager of the GeForce GPU business at NVIDIA. "At a starting price of only $249, the GeForce GTX 760 ushers in a new level of performance, features and affordability, so gamers can experience today's most graphically demanding titles with all the eye candy turned high. It's a great time to be a PC gamer!"
Powered by an NVIDIA Kepler architecture-based GPU with an incredible 2.3 gigaflops of processing horsepower, the GeForce GTX 760 is already dramatically more powerful than the next-generation game consoles expected by the end of the year. To satisfy gamer demands for greater customization and overclocking options, the GeForce GTX 760 includes NVIDIA GPU Boost 2.0 technology, which automatically increases the GPU's clock speed for enhanced performance, while adding temperature target and fan controls, as well as extra over-voltage headroom and optimizations for advanced water-cooling solutions.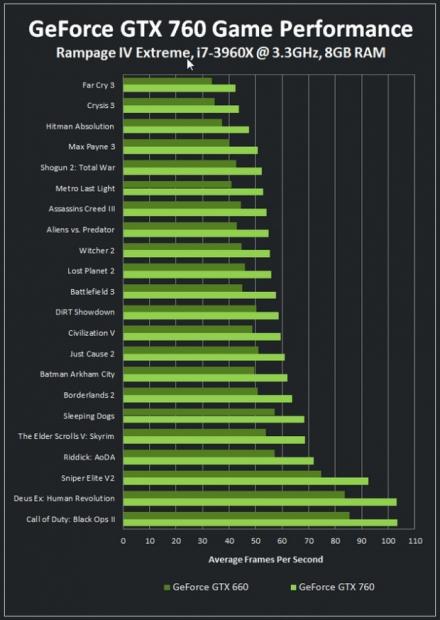 With out-of-the-box factory overclocks and extra user-overclocking, expect the GTX 760 to extend its advantage even further--for performance data, check out the many press reviews that have gone live today. Available now at all e-tailers and retailers, the $249 GeForce GTX 760 will get your system ready for the first wave of next-gen games launching this holiday season. TweakTown's own Shawn Baker reviewed NVIDIA's GeForce GTX 760 and you can read it here.