The recent uncovering of PRISM, the NSA's top secret program used to spy on US citizens via social media and the Internet has caused a major uproar in not only the online community, but the entire country. Now, Mozilla, the developers of the Firefox browser, have taken the fight to Congress in the form of an online petition.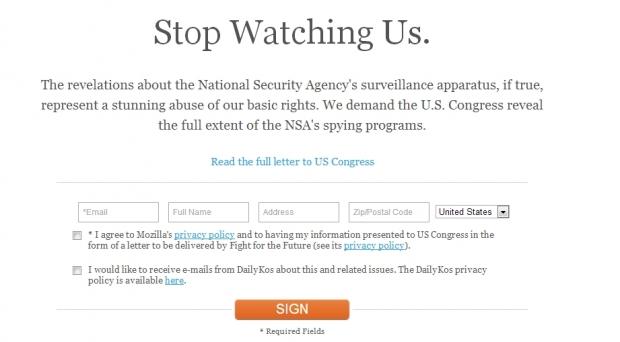 Today Mozilla is launching StopWatching.Us - a campaign sponsored by a broad coalition of organizations from across the political and technical spectrum calling on citizens and organizations from around the world to demand a full accounting of the extent to which our online data, communications and interactions are being monitored.
Whether or not you agree with the NSA's actions, you need to head over to https://optin.stopwatching.us and sign the petition. While the spying may or may not be necessary for national security, we as a country deserve to know who is watching, how we are being watched, and why we are being watched.