Apple removes the download option from Quicktime trailers website
Apple removes trailer download options for their Quicktime trailers.

Published Mon, May 27 2013 2:33 AM CDT
|
Updated Tue, Nov 3 2020 12:23 PM CST
Most of the must-see movie trailers reach Apple's trailers.apple.com website first, but it looks like Apple have very quietly removed both the 1080p trailer availability, and the download option. Before this, Apple let you stream and download trailers in varying resolutions.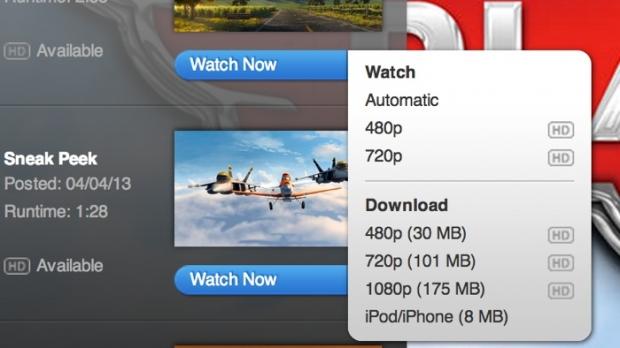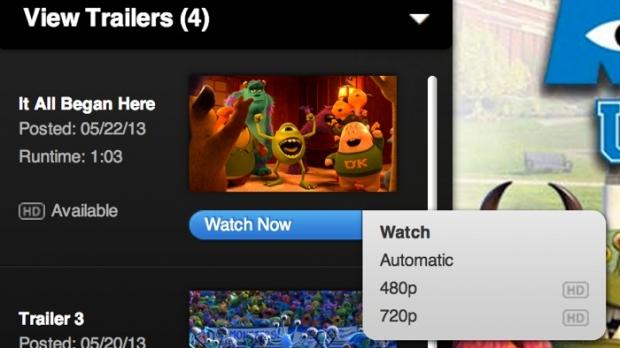 You could watch it in 480p or 720p, and download it in 480p, 720p, 1080p and iPod/iPhone quality. Trailers uploaded to the website after May 22 (or so) will no longer include the download ability, and can only be streamed in-browser at the low res of just 480p or 720p. It's not known why Apple are doing this, especially when they have their Retina-based MacBook Pros, that can now just stream 720p video from their own website.
Related Tags