Google sends cease and desist letter to Microsoft over new Windows Phone YouTube app
Google demands Microsoft remove YouTube app from Windows Phone.
Published Wed, May 15 2013 4:03 PM CDT
|
Updated Tue, Nov 3 2020 12:23 PM CST
Google isn't happy with Microsoft over its recently released YouTube app. The app, which was released by Microsoft just over a week ago, is a much-improved YouTube app that Google apparently didn't know was coming. According to a copy of the cease and desist letter sent to Microsoft, Google is demanding Microsoft "immediately withdraw this application from the Windows Phone Store and disable existing downloads of the application by Wednesday, May 22, 2013."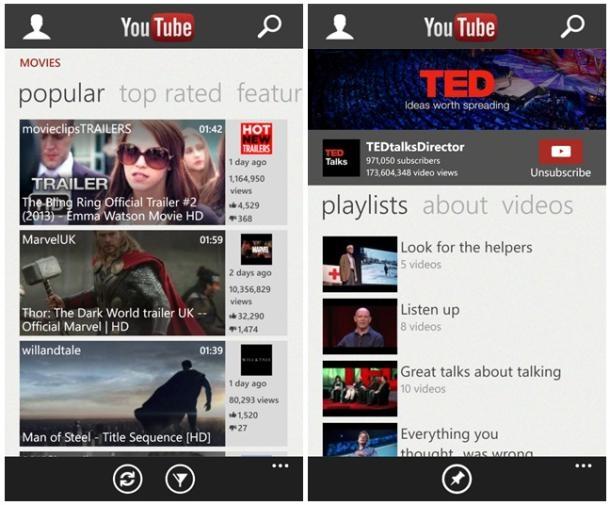 The main issue with the app, which makes use of Google's API for YouTube, is it's blocking of ads. Both YouTube and the content creators rely on Google's AdSense for revenue. Without these ads, Google can't pay for the hosting and serving of videos and content creators can't monetize their content.
Content creators make money on YouTube by monetizing their content through advertising. Unfortunately,by blocking advertising and allowing downloads of videos, your application cuts off a valuable ongoing revenue source for creators, and causes harm to the thriving content ecosystem on YouTube. In addition,your application overrides specific decisions made by some content creators to keep their content from displaying on certain types of devices, which in many cases are due to exclusive distribution arrangements those content creators have with third parties. YouTube's agreements with creators give them choices in how their content is presented and distributed, and your application takes away that control
Related Tags