This morning Noctua released a new PWM version of its award winning NF-A14 140mm fan. The NF-A14 was originally released in 2012 alongside its round frame brother, the A15. Both of the fans took the custom PC community by storm with their revolutionary features, such as built-in sound dampening pads, and Advanced Acoustic Optimization features.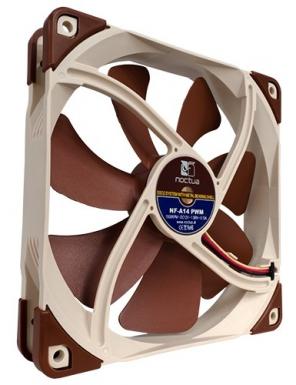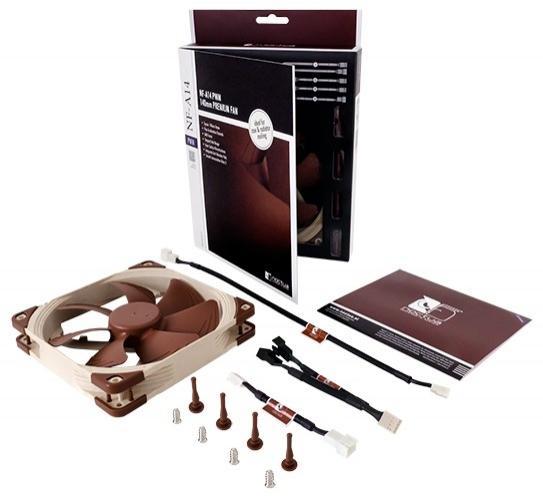 The new NF-A14 PWM fan is ideal for those who want automatic fan speed control through the use of PWM headers on the motherboard, or those who use aftermarket or completely custom fan controllers. Sporting a six year warranty, Noctua takes great pride in their integrated PWM electronics and reference class SSO2 bearings.
Roland Mossig, CEO of Noctua, had the following to say:
"Our NF-A15 and NF-A14 fans have been very well received by customers and hardware journalists alike, but we got many requests for a square frame PWM version for use as a case fan and on watercooling radiators. We can now meet this demand with the new NF-A14 PWM."