Virgin Galactic successfully completes first test flight of its commercial space plane
Virgin Galactic's first test flight is a success, manages to reach 55,000 feet before returning to Earth.
Published
0 minutes & 56 seconds read time
Our readers seem to have quite an interest in space, and who wouldn't? As part of the commercialization of space and space travel, Virgin Galactic has successfully completed the first test flight of its space plane, which will eventually be used to take ordinary citizens into space.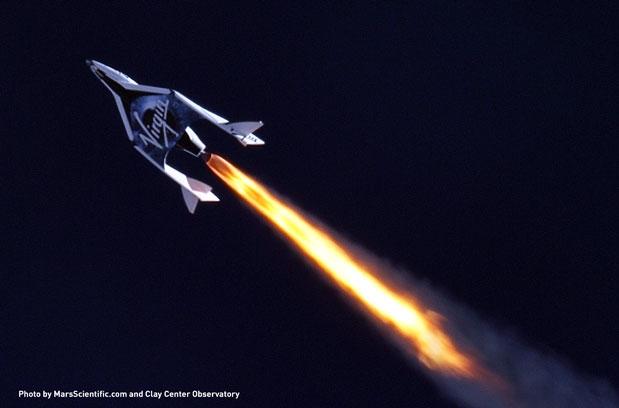 Don't start packing your bags quite yet, though, as Virgin Galactic didn't even make it into space on this first test flight. The plane behaved as expected and flew for around 10 minutes before returning to the ground. It was shuttled to an altitude of 47,000 feet before being released to fly on its own.
After being released, the plane flew up to 55,000 feet and broke the sound barrier. Virgin Galactic expect to test the plane in space by the end of the year and plan to have real flights for everyone available starting in 2015.
Virgin Galactic Founder Sir Richard Branson:
The first powered flight of Virgin Spaceship Enterprise was without any doubt, our single most important flight test to date. For the first time, we were able to prove the key components of the system, fully integrated and in flight. Today's supersonic success opens the way for a rapid expansion of the spaceship's powered flight envelope, with a very realistic goal of full space flight by the year's end. We saw history in the making today and I couldn't be more proud of everyone involved.
Related Tags