A regulatory filing shows that Francsico Partners is currently in talks with Corsair Componenets over a possible buyout. Corsair had previously indefinitely postponed an IPO after the IPO flop that befell Facebook. At the time, they said they would "relaunch when equity conditions are more favorable."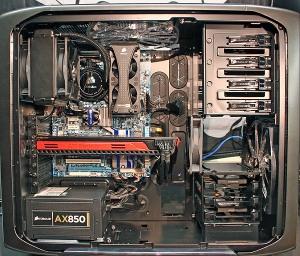 It now appears that they are choosing a buyout over an IPO. Corsair could be heavily affected the current downturn in the PC market, resulting in the need for a cash infusion. As an interesting aside, Francisco Partners was part of the Blackstone Group-led consortium that decided to not make a formal buyout offer for Dell.
It's very possible nothing could come of these talks. On the other hand, Corsair could end up being bought out. This could result in changes in the company or products that they make and sell. For now, nothing has changed. We'll be sure to report if or when a buyout agreement is reached.