When Microsoft killed the start button with Windows 8, many long time users were appalled, and cried foul. This morning the Verge is reporting that we will see a reappearance of the start button in the Windows 8.1, but don't get too excited yet.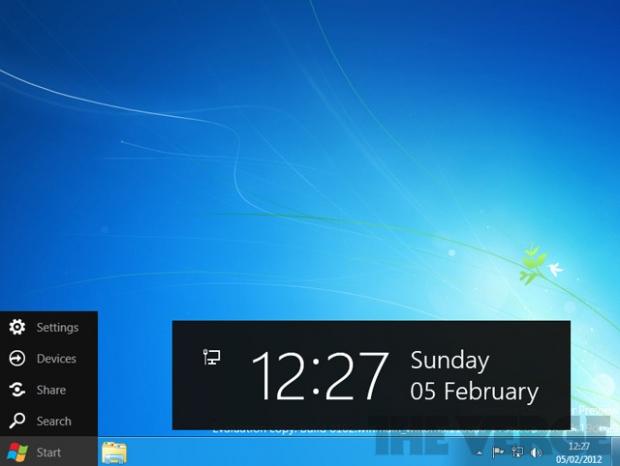 If you were hoping for a start menu along with the revived start button, you will be sadly disappointed, the new start button is essentially a reskinned copy of the charm that appears when you mouse over to the right hand side of the desktop. Clicking the new start button will open the live tile interface.
News of this addition comes shortly after the announcement that Windows 8.1 will include a "boot to desktop" mode that will let users log directly into the desktop interface and forgo ever having to look at live tiles again.
How do you feel about Microsoft not bringing back a traditional start menu along with the start button?