Intel's next-gen 9-series chipset will support Serial ATA Express natively
Intel to natively support Serial ATA Express on their next-gen 9-series chipset.

Published Wed, Apr 17 2013 4:31 AM CDT
|
Updated Tue, Nov 3 2020 12:23 PM CST
We haven't even had our hands grace the next-gen CPU that is Haswell yet, but Intel are already talking about their chipset destined for 2014 - Intel's 9-series chipsets.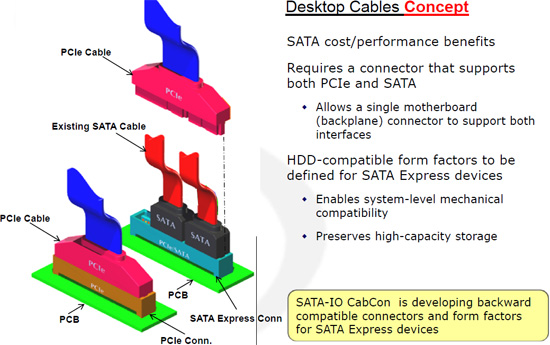 These chipsets will support Serial ATA Express, which is based on the PCI Express protocol and will pave the way for some seriously high-bandwidth storage devices. Intel's 9-series chipsets will include core-logic sets such as Z97 and H97, and will support SATA Express by default. There will also be an all-new Intel device protection technology with boot guard built into the chipset, enhancing the security against low-level malware attacks on the upcoming next-gen platform.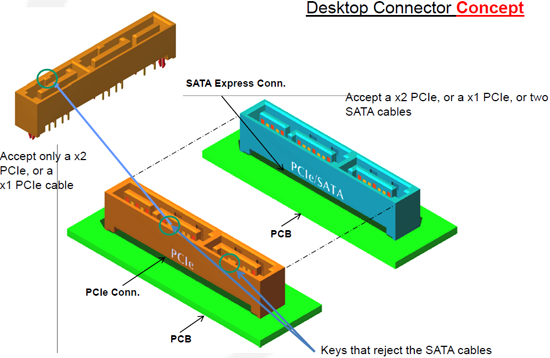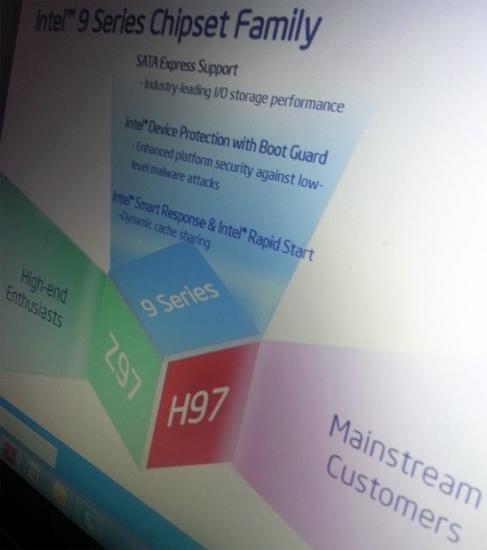 What can we expect from SATA Express on Intel's 9-series motherboards? Well, we should see a cost-effective means to deliver interface speeds between 8Gb/s and 16Gb/s compared to the 6Gb/s maximum that the SATA III specification allows now. The specification will define new device and motherboard connects that will support both the current SATA devices, and the new SATA Express devices.
SATA Express connectors will include backwards compatibility with current SATA cables, which will be capable of accepting new drives, and future SATA Express PCIe-based devices.
Intel's 9-series chipset will arrive with the next-generation codenamed "Broadwell" processors, that will be built on a 14nm manufacturing process starting later this year. We should expect Intel to talk more about this once Haswell is out of the way, but I can't hold my excitement and I want it now, now, now.
Related Tags