Batman: Arkham Asylum and its sequel, Arkham City, have been some of the most memorable, and most successful games of this generation. These games were developed by Rocksteady Studios - but there has now been a third game in the series announced today, Batman: Arkham Origins.
Batman: Arkham Origins will be released for the PC, PlayStation 3, Wii U and Xbox 360 - with no mention of next-generation consoles. It is being put together by WB Games Montreal, and has the game world of Origins set years before the events of the previous Arkham games. Players take control of a younger Batman, who meets many of the series' iconic characters for the very first time.
From my perspective, it looks like Warner Bros. are pulling an Activision here, with their Call of Duty series. Back in its hey day (I guess it's still there, isn't it?) it was being pushed between Infinity Ward and Treyarch - the former releasing the best COD titles, the latter selling the lesser quality titles. It made lots of money for Activision, but the entire series has been run into the ground (again, in my opinion).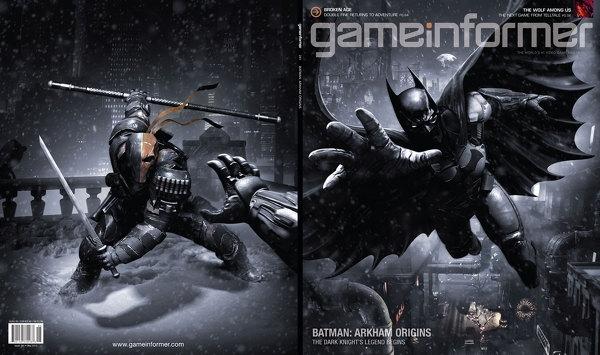 Are we seeing a repeat here? Are WB cashing in on Batman being at his peak of popularity right now?