It's no secret, Google Street View is one of the most revolutionary products ever developed. It has changed the way we search for locations to shop, view homes for sale, and has even helped me pick out dining locations close to a hotel I stayed at in Las Vegas.
Today a design firm based out of Toronto, Teehan+Lax, has released a new and innovative way to put all of those Street View images together into a very awe-inspiring time lapse journey. The experiment has several pre-built "Hyperlapses" of things like crossing the Golden Gate Bridge, but the true awesomeness comes when you create your own Hyperlapse by selecting two points on a Google map and letting the service build a custom hyperlapse of what that road trip would look like.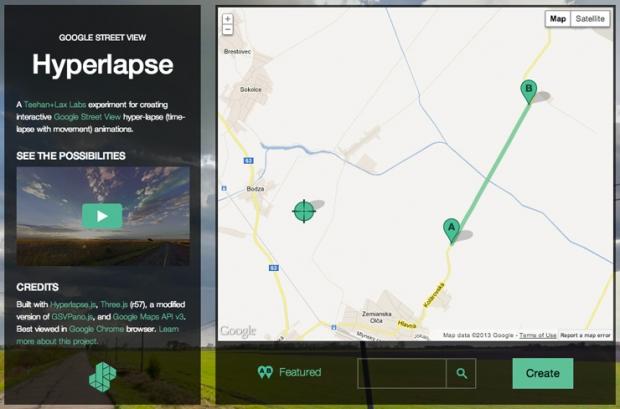 Creating your own is quite simple. Just set a point A and a point B and the site will then stitch together all of the Google Street View images taken along that path. I was able to quickly create a Hyperlapse of a trip down US #1 in the Florida Keys. The actual site uses lower quality images, and a very fast frame rate to reduce load times. The entire source code is available on Github (source #3) with examples so users can create their own custom Hyperlapse engines.