We're willing to bet that more than a few of our readers have participated in a video game beta test before despite the fact that they are sometimes hard to get into. Up until now, you usually had to rely on being selected to participate in those beta programs, but Valve is looking to change that.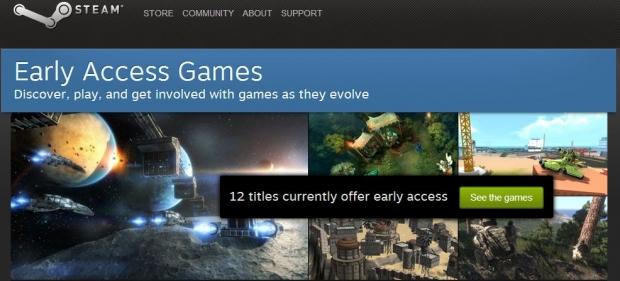 Steam has just released a new service called Early Access that makes participating in beta test easier. Instead of filling out form after form, and email after email, Valve's solution is to let game developers simply charge users to be part of the beta. Developers can chose to offer the beta for free through the service or charge users full price for the game, which rolls over to your steam library when officially launched.
As of this posting, the Early Access program has 12 titles including some heavy hitters like: Arma 3 Aplha, Kerbal Space Program and Star Forge Alpha. It is still up in the air if gamers are willing to buy a game at full price months before release just to get access to the beta program, but something tells me that it will be a success.
What are your thoughts? Would you pay $33 to be part of Arma 3's early access?