Digital Storm announces your new dream PC, the Hailstorm II
Digital Storm announce their Hailstorm II, is an absolute beast of a PC.
Published
1 minute & 8 seconds read time
You might want to be good this year, or else Santa won't know to add this to your Christmas list - Digital Storm have just announced their brilliantly specced Hailstorm II. Digital Storm's latest creation crams some seriously high-end components into Corsair's Obsidian Series 900D case.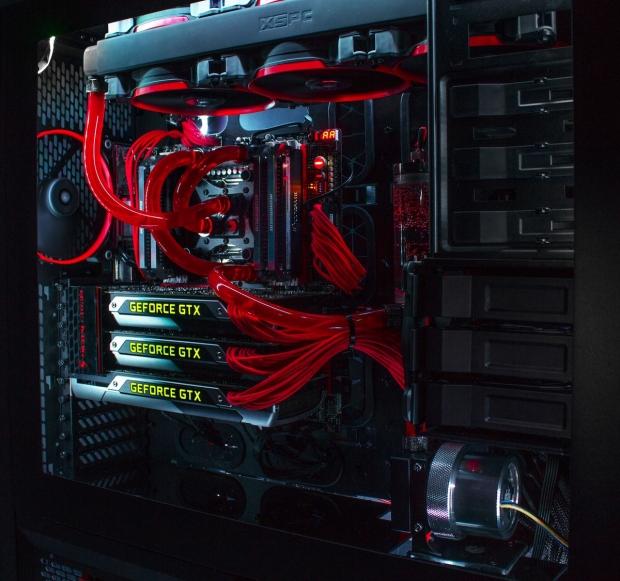 Hailstorm II features an advanced liquid cooling system with the current of cold air driven by three front intake fans, backed up by a large exhaust fan. The Hailstorm II is capable of having a total of 15 fans installed, which should give even the most airflow crazy gamer out there plenty of room to move. There's ten expansion slots at play, up to nine HDDs or SSDs with three hot-swap mounts, four 5.25-inch optical drive bays, two USB 3.0 ports and four USB 2.0 ports on the front of the Hailstorm II give you plenty of storage and connectivity options.
Each Digital Storm PC goes through a rigorous 72-hour stress-test, ensuring that when you receive your Hailstorm II (or any other Digital Storm PC) it is ready for some serious gaming. There are four tiers of Hailstorm II PCs available, Level 1 through 4. Level 1 starts at $2762 and comes with an Intel Core i7 3770K overclocked to up to 4.8GHz, 16GB of DDR3 1600MHz, NVIDIA's GeForce GTX 680 GPU, a 120GB SSD and 1TB HDD for storage.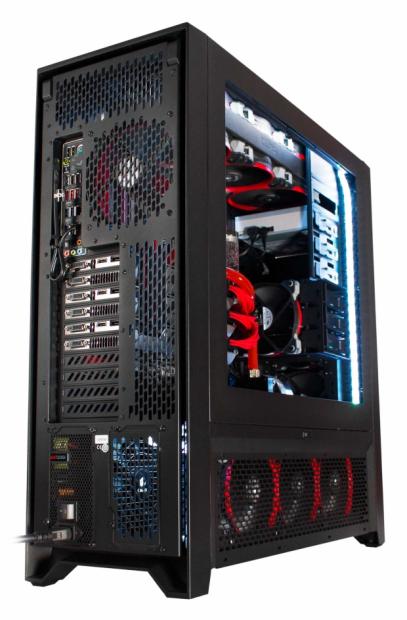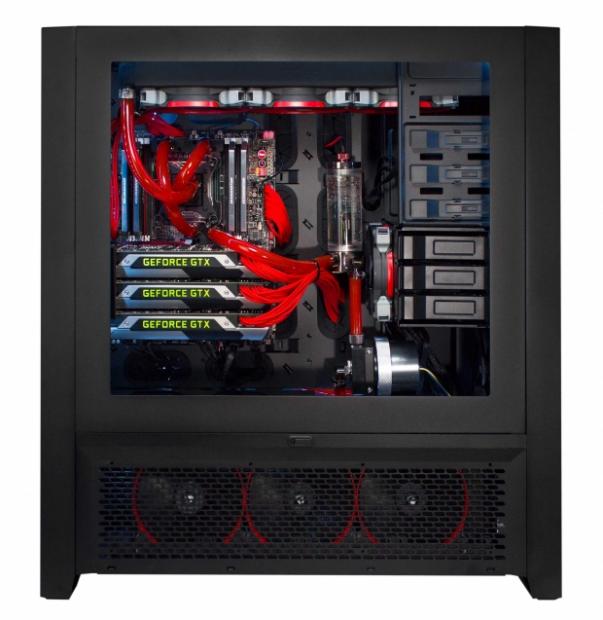 Cranking the specs up to the Digital Storm Hailstorm II Level 4 PC, we have Intel's Core i7 Extreme Edition 3970X, 16GB of DDR3 1866MHz, three of NVIDIA's GeForce GTX TITAN 6GB GPUs in SLI (!!!), a 240GB SSD and 1TB for storage - the price? $8085.
Digital Storm's Hailstorm II PCs come with life-time US-based support, as well as a great 3-year warranty.
Related Tags