Last week we learned that Google Reader would be put out to pasture this coming July, and while Google continues to sever the heads of some of its apps, it seems to be planting seeds for new services to grow.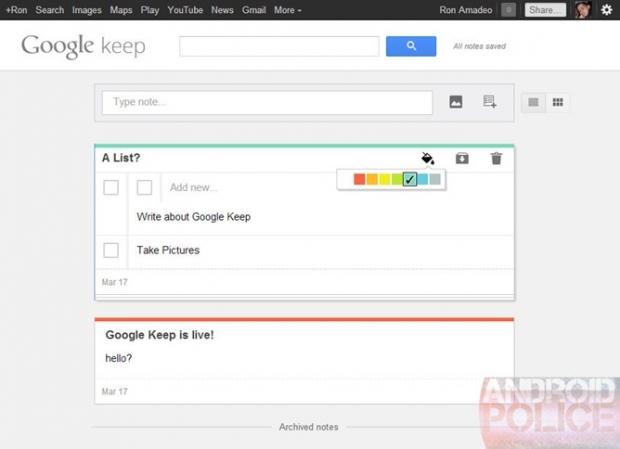 Earlier today website Android Police spotted some source code that alluded to a new service from Google called "Keep" that would let users easily take, store, and sync notes using one's Google Drive storage space. After some more digging, the sleuths discovered that the desktop version had already gone live at drive.google.com/keep.
The site has since been taken down, suggesting that Google had not meant for the public to see the new service yet. TheNextWeb was able to demo Keep for a few minutes before it was pulled offline and they described the interface as being "basic" and "made for mobile". They said that it did include a search feature, but integration with the rest of Google Drive was nonexistent.
So what does this mean? Well, Google is obviously working on a note taking application, and that it does plan on integrating it into the existing Google Drive product. Will it contend with Evernote? That is still left to be seen, but there is something appealing to having all my productivity apps built into a single easy to manage product like Google Drive.