Defense Distributed has received a federal firearms license, with company head Cody Wilson announcing this would allow his company to manufacture and sell the group's guns. The news comes from Defense Distributed's Facebook page, where they uploaded a photo of the license with a note saying "The work begins!"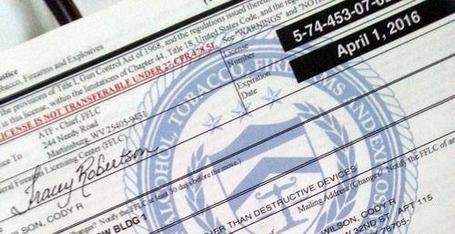 Wilson has said that the Type 7 license he received will allow him the same rights as other manufacturers, where he adds: "I can sell some of the pieces that we've been making. I can do firearms transactions and transport." Wilson will be required to, of course, keep records on what his company makes and sells, but he doesn't have plans to sell anything until he receives a supplemental license to make a broader range of firearms.
Defense Distributed seem to be the sharpest tool in the shed when it comes to 3D-printed gun companies, successfully testing 3D-printed rifle lowers and high-capacity magazines.