Acer has announced a new version of its C7 Chromebook that comes with more RAM and longer battery life. Of course, these upgrades come for a price. The original C7 retailed for $199 and came with around 4 hours of battery life and 2GB of RAM. The new C710-2055 model will set you back $280.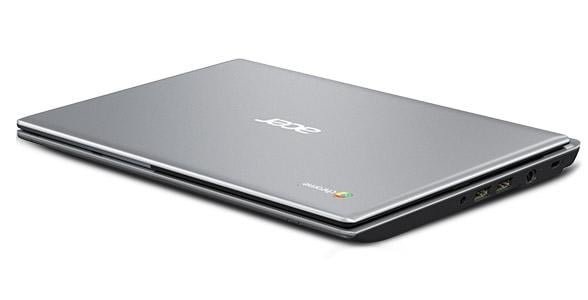 For the additional $81, customers will get around two extra hours of battery life. Along with the larger 6-cell battery, the RAM has been upped from 2GB to 4GB. This puts the Chromebook into the price range of cheaper Windows laptops and the iPad mini. It also makes the purchase less of an impulse purchase and one that actually requires a bit of thought.
Gregg Prendergast, vice president, U.S. Commercial Sales, Acer America:
Chromebooks are an ideal option for schools and districts that want to quickly implement a technology program that will significantly enhance student learning. The Acer C7 Chromebook delivers the advanced capabilities that will help students excel in all areas of their education. In addition, the Acer C7 Chromebook is incredibly affordable as a stand-alone product, and even more affordable when schools consider the reduced total cost of ownership thanks to its manageability and security features.