Cooler Master is waking up this morning to a fresh lawsuit involving its Seidon closed loop liquid CPU coolers. Asetek, the company who licenses similar coolers to companies like NZXT, Corsair and PNY is claiming that Cooler Master is infringing on two of its patents.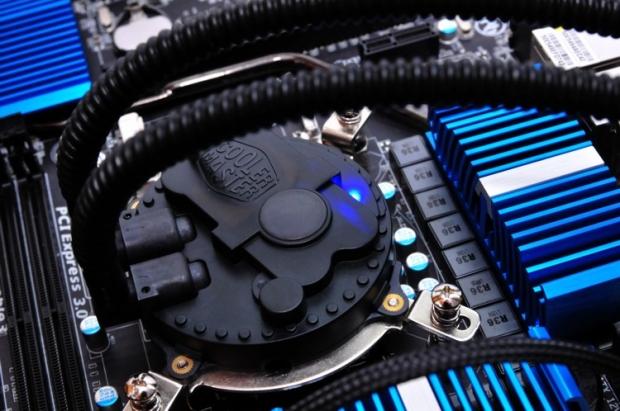 US Patents 8245764 and 8240362 are the two in dispute here, both of which provide a very vague overview of a sealed "cooling system for a computer system". Both reference a maintenance free liquid cooling system that is connected to a pump and radiator and "different embodiments of the heat exchanging system as well as means for establishing and controlling a flow of cooling liquid".
These patents (2010 filing) are updated versions of the ones Asetek used against CoolIT in a similar suit which were filed in 2005 which means that they are valid for any product created since 2005. Neither company has released a statement about the suit and both have refused to comment on the matter.