Corning, the company behind the uber scratch-resistant Gorilla Glass used in many smartphones, has said that it does not think that any smartphone manufacturers will be able to make use of flexible glass any time soon.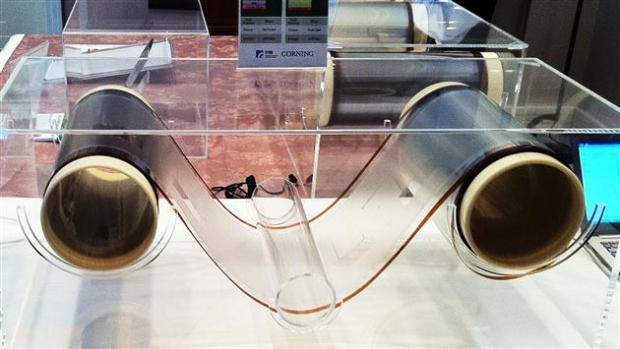 Corning knows a thing or two about flexible glass as it has been hard at work on a project called Willow, which is in fact a flexible glass that can be rolled up like a newspaper. While the technology exists, and we have seen prototypes, the glass giant thinks that most smartphone manufactures are just not ready to take full advantage of the technology at this stage.
"People are not accustomed to glass you roll up," said Corning president James Clappin, after an event marking the opening an $800 million factory for liquid-crystal-display glass. "The ability of people to take it and use it to make a product is limited." That does not mean that we will not see Willow make an appearance for three years, Corning expects to see it in things like solar panels soon.