EA pushing cross-platform 'single identity' system, prepares for next-gen consoles, PC and Mac platform integration
EA prepares 'single identity' system, would like to see cross-platform experiences.

Published Tue, Feb 26 2013 10:15 PM CST
|
Updated Tue, Nov 3 2020 12:24 PM CST
EA has sat down with VentureBeat to talk about a future of gaming with EA under a single identity across multiple platforms, even if that platform is Xbox 360, iOS, or Mac. This move will see EA follow gamers across all platforms, where they can track their activity and even move into new business models that would better target consumers. EA's chief technology officer, Rajat Taneja, said: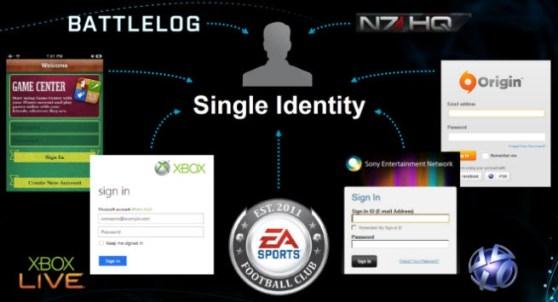 Our strategic vision at EA is to create a single backend system so that we can truly embrace the secular trends in our industry that are creating massive growth for games. And we will be able to embrace all of the new business models that come with that.
All of this is the work of 1500 engineers, and more than 18 months of pure time. It's all part of a major investment that EA chief executive John Riccitiello has made, in order to help the company bridge from being just a game publisher, to a multi-platform digital games company.
I think it was all inevitable - EA doing this, will only see gamers embraced instead of fenced off in their respective platforms. Being able to game on the Xbox or PlayStation, and then quickly jump up and get on the bus or train for school or work, and continue gaming under that identity on your smartphone or tablet, is going to be great - for everyone.
Related Tags