Facebook bug prevents users from entering birth year before 1910
Small Facebook bug prevents user from entering her real age.
Published Fri, Feb 22 2013 12:17 AM CST
|
Updated Tue, Nov 3 2020 12:24 PM CST
And now, a human interest story. Meet Marguerite Joseph. She's 104 years old and quite proud of her age. Not only is she old, she is an avid user of Facebook. Due to her age, she was in the perfect position to discover a bug within the website that prevents her from putting her real birth year.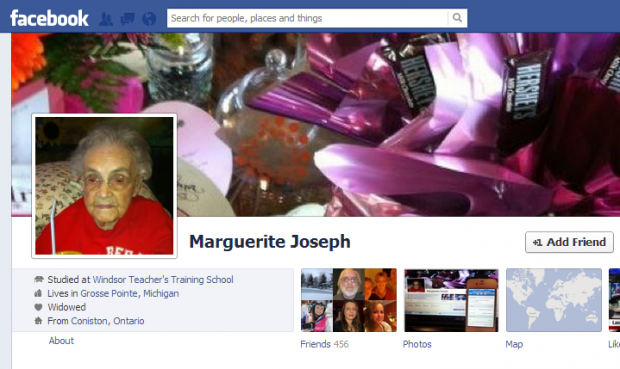 She's been in a little bit of a battle with Facebook to get the bug ironed out, but she hasn't been able to. Now that she's getting publicity about the problem, Facebook has issued a statement saying they've discovered a bug that prevents users from entering a birth year before 1910:
"We've recently discovered an issue whereby some Facebook users may be unable to enter a birthday before 1910. We are working on a fix for this and we apologize for the inconvenience."
According to Joseph, the website won't even let her enter 1918 as her birth year. Every time she tries to enter her true birth date, Facebook pitches out an error message and changes the year to 1928.
While most people won't be affected by the bug, it certainly shows how Facebook wasn't designed with users of this age in mind. It also shows how times are changing and Facebook has become a staple in people's lives across the spectrum of age.
Related Tags