Police use Facebook to alert mother of son's death, say they tried more conventional methods first
Police use Facebook to contact mother to inform her of her son's death.
Published Thu, Feb 21 2013 6:08 AM CST
|
Updated Tue, Nov 3 2020 12:24 PM CST
According to the Atlanta Journal-Constitution, the Clayton County Police Department used Facebook to contact Anna Lamb-Creasey to inform her of her son's death. The department says that they tried more conventional methods first, but resorted to Facebook after those failed.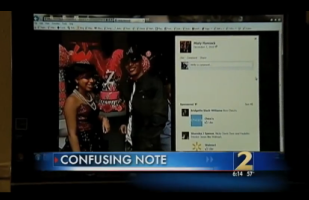 The Chief of Police stated, "Society has accepted social media as a major form of communication, and so have I."
Lamb-Creasey doesn't think the department should have used Facebook to contact her. She says, "They told me that they did the best that they can do. But I'm not sure about that. [Because] if they can track a criminal down, they couldn't track me down? They could have done better. I've been on my job 13 years. They could have found me."
She makes a good point. The police are pretty well trained at tracking people down, so it's a wonder that they weren't able to locate her. Of course, we'll never really know for sure what other methods the department tried first. They have made one change to their Facebook policy. Instead of sending the message from an individual officer's account, as was the case here, the department has created their own page that can be used for things like this.
I'll leave the debate about whether this is an acceptable way to deliver news such as this up to you.
Related Tags