The highly destructive meteorite that blasted into Earth's atmosphere last week, exploding near Chelyabinsk, Russia is quite the event according to NASA. The US space agency have said that it is one of the biggest to strike in over 100 years.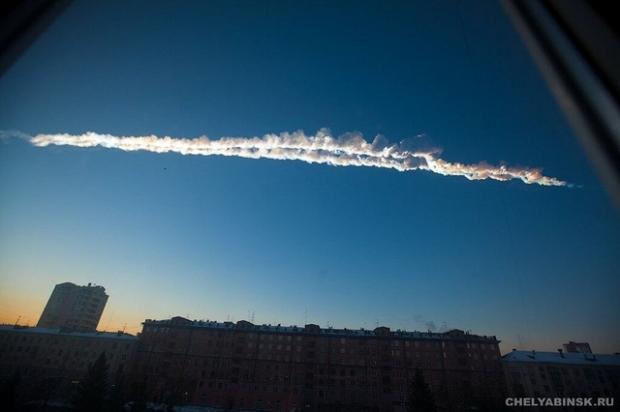 The actual size of the object was 10,000 tons with the energy released from the event hovering at around 500 kilotons - nearly 30 times the size of the atomic bomb detonated over Hiroshima. The meteor impact that previously wielded this type of power, was in 1908 in Tunguska, Siberia.
The Voice of Russia has reported that over 1200 people have been injured, and 3724 buildings damaged by the impact. On top of this, a combined 200,000 square meters (2.15 million square feet) of shattered glass is the result from the intense shockwave. Damage is pegged at an estimated $33 million.
Paul Chodas of NASA's Near-Earth Object Program Office has stated that "we would expect an event of this magnitude to occur once every 100 years on average." What I don't understand, is that with all of the technology we've got - why we didn't see it coming? Are you telling me that if this asteroid was poised as a direct strike on the White House, that the President and hundreds of people would perish because NASA, or any other space agency for that matter didn't see it coming?
I find it hard to believe, but we're now seeing billions more dollars and man hours pumped into preemptive programs for asteroid strikes now.