ReportTT: NVIDIA GeForce Titan outperforms GTX 690
Rumor: NVIDIA's GeForce Titan easily bests the GTX 690 in 3DMark11.
Published Thu, Feb 7 2013 9:58 PM CST
|
Updated Tue, Nov 3 2020 12:24 PM CST
There's a benchmark score floating around the internet that was reportedly earned by NVIDIA's upcoming GeForce Titan. The number shows the new GK110-based GPU besting the dual-GPU GTX 690 by a hefty margin. In 3DMark11, the card reportedly earned a score of X7107. For comparison, a GTX only achieves a score of around X6000.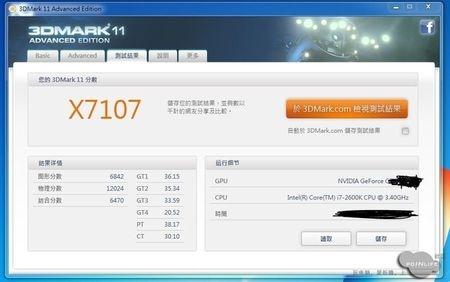 The details can't be confirmed because the site reporting this won't release their source. The Titan is said to be coming with 6GB of RAM on a 384-bit memory bus. The naming scheme is said to retain the GeForce Titan nomenclature, possibly as a reference to the Cray Titan supercomputer that houses just shy of 19,000 NVIDIA Tesla K20X cards.
Pricing is said to be $899 with availability starting at the end of February.
Related Tags