Sony ends an era by discontinuing their MiniDisc player after 21 years
Sony discontinues the MiniDisc players after enjoying 21 years on the market.

Published Mon, Feb 4 2013 4:32 AM CST
|
Updated Wed, Mar 10 2021 1:19 PM CST
After 21 years in the limelight (well, until the iPod was unveiled) Sony's MiniDisc player has been discontinued. Sony are just finishing off the MiniDisc, where the last units will leave the assembly line next month.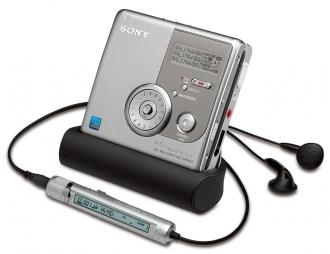 Debuting back in 1992, Sony's MiniDisc player was heralded as the next big step in portable music players, where it was capable of cram a bunch of music onto a small optical disc, which at the time was about half the size of a compact disc. This made it easier to take your music with you, enjoying a nice 80 minutes of listening, but it never really took off with US consumers for a few reasons.
Pricing on the format was expensive and didn't slide down to acceptable levels for years, and there weren't many new releases dumped onto the format. Japan was the place to be for the MiniDisc, but elsewhere? Not so much.
Related Tags