Complain to Facebook's CPO Erin Egan through 'Ask Erin' app
Facebook intros "Ask Erin" app to allow users to connect with the chief privacy officer.
Published Mon, Jan 28 2013 5:31 PM CST
|
Updated Tue, Nov 3 2020 12:25 PM CST
As part of Facebook's governance change--you know, the one that took away your right to vote--Facebook instituted a policy that would allow easier access to their chief privacy officer, Erin Egan. The way Facebook is allowing access is through a new app aptly named "Ask Erin."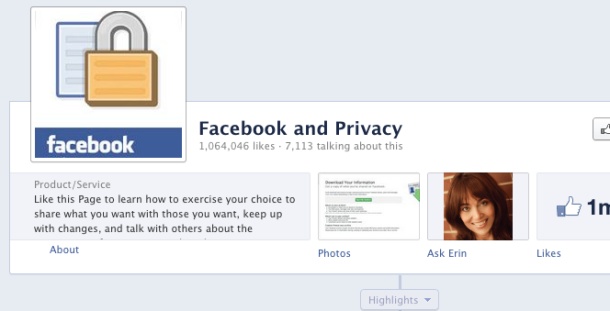 The app is basically a comment form on the site's "Facebook and Privacy" page that allows users to directly ask questions of Erin Egan. While she won't answer every question, certain ones that have value for the public or are especially important will be features in a series of posts present within the app.
Specific account questions should still be directed to the Help Center. To get the ball rolling, Egan answered three common questions in a blog post:
How does Facebook think about privacy when building its products?

We think about and work on privacy around the clock here at Facebook and we incorporate it into every stage of our product development. At Facebook we have two Chief Privacy Officers - I focus on policy, and my colleague Michael Richter focuses on product. But everyone at Facebook is responsible for privacy, and we work closely with teams across the company to analyze the privacy implications of every product we build from the start of product development through launch.

We've built a comprehensive privacy program that helps us take a systematic approach to privacy. For example, each week a cross-functional team of senior representatives from teams across the company (including product, engineering, policy, legal, and marketing) meet to review our products while they are in development and before they launch, and to manage our overall practices around privacy. We also have a team of privacy product managers who work with product teams - and with professionals from our legal and policy groups - to think about our products from a privacy perspective at the very start. We also provide privacy trainings to our employees and consult with independent privacy experts and consumer advocates to be sure that we can share the best thinking about privacy with the people who build Facebook.

How do you personally use Facebook's privacy settings to share?

One of the great things about Facebook is the granular controls that we offer, like audience selectors, so that as you're posting something, you can make a decision about who should see that specific post. I use these controls regularly for things that I post on my timeline.

For example, I sometimes use the "only me" privacy setting when I'm on the go to keep photos or remember things that my kids have said. I can go back and see the "only me" posts on my timeline later, and change the audience for them if I want to share something more broadly, but they're not shared with anyone else when I first post.

I also really like using Facebook lists, which let me split up my friends into groups and share certain information with specific lists. For example, sometimes when I'm posting about an event that we are holding at Facebook, I'll post that information to the list of my friends who work here.

At Facebook, we understand that different people have different privacy preferences: some people want to share everything with everyone, some want to share far less and with a small audience, and most fall somewhere in between. That's why these tools provide such meaningful control over how you use and experience Facebook. You can learn more about these and other controls, including new tools we announced last month, in our Help Center in the Basic Privacy Settings & Tools section.

Does Facebook sell my private information to advertisers?

I get asked this question a lot and the answer is no. Facebook, like many companies on the web, is able to keep our service free by including advertisements. But we don't make money by selling your private information to third parties. Instead, we support our service by showing you relevant ads that help you discover products and services that are interesting to you. We use the things you do and share on Facebook, including demographics, likes and interests to show ads that are more relevant to you.

Here's an example of how this works. Let's say a pizza place opens in your neighborhood. The owner of the restaurant creates an ad to get people to come in to try a free slice. The owner sends the ad to Facebook and describes who should see it: for example, people who live in the same or nearby zip code and like pizza or Italian food. Facebook shows you the ad if you live in that area and like that kind of food. We may show the advertiser aggregate statistics about who saw the ad - for example, that 2,000 people saw the ad - but we don't share private information about you specifically.
If you've got a burning question about Facebook's privacy policy, you can submit a question to Erin on Facebook's website.
Related Tags