Intel receives permission to build a new $4 billion fab plant in Ireland
Intel set to build $4 billion fab plant in Ireland, will create 800 full-time jobs.

Published Thu, Jan 24 2013 8:33 PM CST
|
Updated Tue, Nov 3 2020 12:25 PM CST
Intel are set to build a new processor fabrication plant in Ireland, after they received permission from the Irish planning agency An Bord Pleanala. The Ireland fab plant will cost the chipmaker $4 billion, but the plant will be pumping out 14nm processors.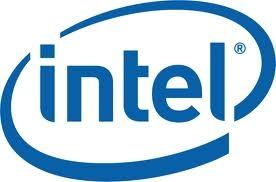 The only roadblock now is Intel management's final decision before construction plans begin. The Ireland fab plant will be a redevelopment of an existing facility in Country Kildare, and has been in the planning stages from as early as 2011. When construction is finished, which will take two years, it will give Intel 245,000 square meters to play with their next-generation 14nm-based processors.
The construction will employ close to 3,500 construction workers, and once the plant is complete, the plant itself will employ 800 full-time staff for chip production.
Related Tags