The Internet Archive hosts unbelievable amounts of data, and stores something like 150,000,000,000 URLs and the associated data for these addresses. There has been a campaign pushing for donations so that they could expand their storage and store even more Internet history.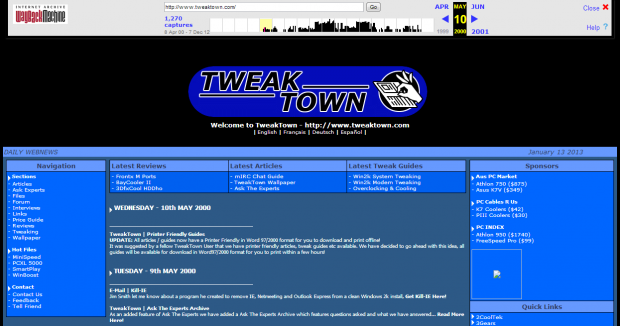 The Internet Archive have now announced they've almost doubled their storage, giving them the capacity to store some 240,000,000,000 (that's 240 billion) URLs - this works out to just over 5 petabytes of storage. All of this data gives you the ability to walk down the Internet Archives' Wayback Machine, cranking the dial all the way back to 1996 all the way up to last month.
The image above is a shot of our site, all the way back in May of 2000!