If you ever thought that Google just waved their fingers and had magical algorithms working their search results, you'd be flat out wrong. The Register has opened up the Google 160-page guidebook, which is a reference manual for human "raters".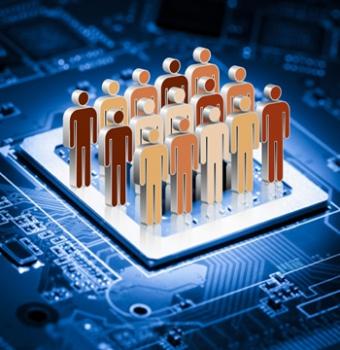 This has revealed that there's a big human involvement in the results provided by Google when a user runs a search. Google actually outsource to a few different crowdsourcing agencies - Lionbridge and Leapforce, where they use real people and their real-life opinions on search results. The Register refers to one Leapforce job ad, where they employ around 1500 search assessors which is a great work-from-home job.
Before landing this glorious work-from-home job, a potential employee must first pass an initial examination. After this, search assessors will receive periodic Google evaluations to ensure they're doing a standup job on grading search results. The 160-page manual also informs raters about how to rank search results basic on multiple metrics, such as quality, relevance and spamminess. Google's search assessors will judge the results for various queries and choose from different tiered grades, including "Not Spam", "Maybe Spam", "Porn", "Off-Topic", "Unratable", "Vital" and more.